Main content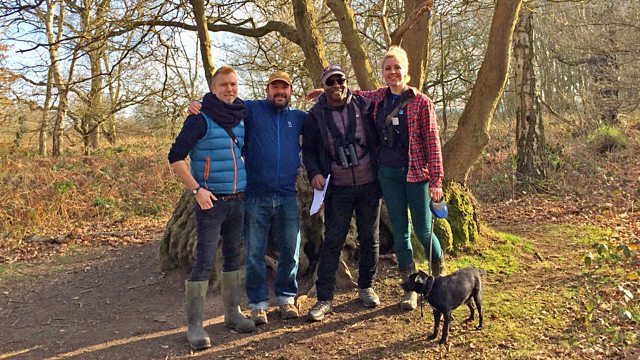 The Future of Sherwood Forest
The historic Sherwood Forest is about to become the site of a new visitor centre. David Lindo visits and hears how the fracking debate could also become part of the Sherwood story.
Sherwood Forest in Nottinghamshire is home to one of our most enduring legends, that of Robin Hood. David Lindo learns how the man in green tights who stole from the rich and gave to the poor is still important to the people who live within the Sherwood Forest area, and to the many visitors who come here. The truth about the man behind the legend remains in dispute but the ancient oak trees remain. Some, like the Major Oak, are up to one thousand years old and need support to remain standing. They provide precious dead wood habitat for many species and this is one reason why the RSPB are taking over the management of the national nature reserve and building a brand new visitor centre to help people understand how precious this ancient habitat is.
The forest landscape was created and preserved by medieval Kings and David visits King John's Palace in Kings Clipstone to find out how the ruins we see there today could be part of a much bigger story about the real time in which Robin and his Merry Men would have roamed the woods. And Robin Hood is also the inspiration for Sherwood's anti-fracking campaigners, they fear that trees like the Major Oak could be affected if planned seismic surveys in the wider area lead to drilling for shale gas.
Podcast
Countryside magazine featuring the people and wildlife that shape the landscape of Britain