Main content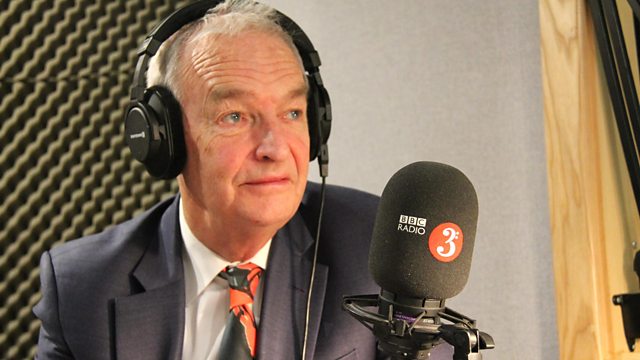 Tuesday - Sarah Walker with Jon Snow
With Sarah Walker. Including Musical challenge; Music in Time; Artist of the Week: Jordi Savall, featured conducting Hesperion XXI in Lawes's Consort Sett a 5 in C minor.
9am
Sarah sets the tone and mood of the day's programme with a range of music to intrigue, surprise and entertain.
9.30am
Take part in our daily musical challenge. Can you remember the film or TV programme that featured this piece of classical music?
10am
Sarah's guest this week is the news journalist and presenter Jon Snow. Having cut his teeth as Washington Correspondent and then Diplomatic Editor at ITN, Jon became an anchor on Channel 4 News in 1989, a position he has held ever since. He is still active as a reporter and documentary-maker, and has covered major global events ranging from the release of Nelson Mandela and the fall of the Berlin Wall, to the inauguration of Barack Obama. As well as discussing his life's work, Jon shares his passion for classical music, choosing a selection of the works he's come to love, from his early years as a chorister at Winchester Cathedral, to the present day. Across the week we'll hear music by composers including Mahler, Howells, Max Richter and J.S. Bach.
10.30am
Music in Time: Classical
Today Sarah's in the Classical period exploring the controversial influence that Gluck had on French opera. The opening of his opera Iphigénie en Aulide sparked fierce debate between his supporters and those arguing for the superiority of the Neapolitan style.
Double Take
Sarah explores the nature of performance by highlighting the differences in style between two interpretations of Domenico Scarlatti's Keyboard Sonata K.208 - by Pierre Hantaï and by Yevgeny Sudbin.
11am
Sarah's Artist of the Week is the Catalan conductor and viola da gamba player, Jordi Savall. Savall has been one of the leading lights of Early Music performance since the 1970s, unearthing lost repertoire as well as shedding new light on pieces from the European tradition. Working with his group Le Concert des Nations he's applied his invention to almost every corner of the core Baroque repertoire, producing landmark recordings of music from Italy, Spain, France, England and Germany. With Hespèrion XX (latterly XXI) - founded with his late wife, soprano Montserrat Figueras - he's turned his attention to lesser-known music of the Baroque, Renaissance and Medieval periods, introducing listeners to early music from Spain in particular as well the Near East and the Americas. As a viola da gamba player he has also played an important role in the instrument's revival. Sarah's selections from his vast discography include orchestral music by Bach and Handel (Music for the Royal Fireworks), as well as Monteverdi madrigals, music for viol consort by William Lawes, music from Ottoman-era Istanbul and Beethoven's Eroica Symphony.
Lawes
Consort Set in 5 Parts No.3 in C minor
Hesperion XXI
Jordi Savall (director).
Music Played
Jon Snow's Choice

Music in Time: Classical

Double Take

Artist of the Week: Jordi Savall
Musical Challenge: Heard on Screen
The piece of music was from the second movement of Mozart's Piano Concerto No.21, which was featured in the 1967 movie, Elvira Madigan.