Main content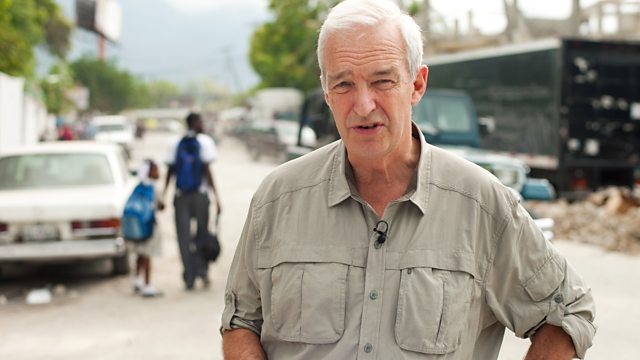 Advantage Africa
Jon Snow makes the Radio 4 Appeal on behalf of Advantage Africa.
Jon Snow makes the Radio 4 Appeal on behalf of Advantage Africa.
Registered Charity Number 1092719
To Give:
- Freephone 0800 404 8144
- Freepost BBC Radio 4 Appeal. (That's the whole address. Please do not write anything else on the front of the envelope). Mark the back of the envelope 'Advantage Africa'.
- Cheques should be made payable to 'Advantage Africa'.
Photo credit: Dai Baker.
Advantage Africa
Advantage Africa supports children and adults affected by poverty, disability, albinism and HIV to improve their education, health and incomes. Our work helps people living on the margins to grow in confidence and build a better future for themselves, their families and communities. 
Bridget and Charity learn about protective sunscreen, near Jinja, Uganda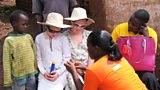 Bridget and Charity, whose sister Caroline died from skin cancer in 2015, are shown how to use high protection sunscreen by Advantage Africa's project worker Sarah. Their father Jackson stands behind them, and their brother, who doesn't have albinism, watches intently.
Four albino brothers learn how to use sunscreen, Busoga region, Uganda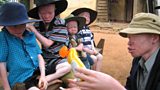 These four young brothers with albinism in Busoga region, Uganda, all have skin which is raw and damaged by the sun. Advantage Africa's albinism project manager Peter Ogik shows them how to use sunscreen and gives them a bottle each, along with wide-brimmed hats.
People with albinism receive sunscreen and hats, Masese, Uganda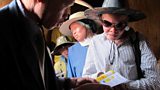 Advantage Africa focuses on preventing skin cancer amongst people with albinism in Uganda by providing them with high protection sunscreen, wide-brimmed hats, protective clothing and training in how to protect themselves.