Main content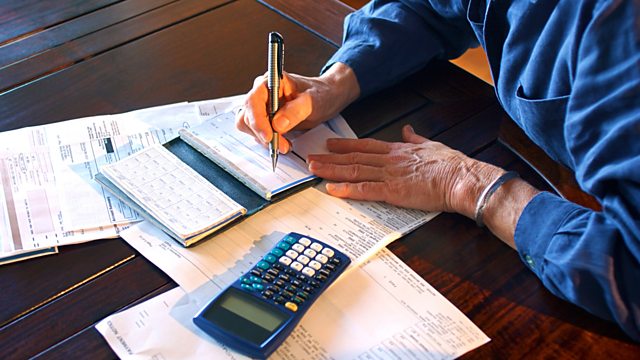 Bank accounts for elderly people; Pub and restaurant smoking ban
Could Britain's banks be more flexible in helping to protect elderly customers from fraud? Ten years on from the ban on smoking in pubs and restaurants, what has changed?
A leading banking commentator has told You & Yours that the industry needs to completely re-think how it protects its elderly and vulnerable customers from fraud. One listener tells us that his elderly parents were tricked into spending £200,000 on worthless investments. He doesn't want Power of Attorney over their affairs but says the bank should be prepared to inform him if his parents make an unusually large transaction, so he can discuss it with them. The banks say they have to tread a balance between respecting people's privacy and protecting them from fraud. We ask if Britain's banks could be more flexible in the services they offer to their older customers.
It's about ten years since smoking was banned in enclosed workplaces. Scotland was first in 2006 with the rest of the UK following suit in 2007. It meant big changes for pubs and restaurants and many predicted they would lose business or even close. A decade later, we ask what has changed. Did businesses close? What was the effect on public health?
You & Yours has learned that parts of the NHS are now delaying surgery for patients who are overweight or smoke. So-called "lifestyle thresholds" are being used by NHS commissioners in some areas to delay surgery for hip and knee replacements. People are encouraged to lose weight or to stop smoking before being treated. The Royal College of Surgeons has told You & Yours that rationing of NHS services in this way is not clinically justified. We examine the arguments for and against.
Producer: Jonathan Hallewell
Presenter: Peter White.
Chapters
Bank Accounts for Elderly People

Could banks do more to protect elderly and vulnerable customers?

Duration: 06:33

District Heating

More areas are ditching individual boilers for big central heating for cities.

Duration: 07:26

Smoking Ban

A decade after the ban on smoking in the workplace was introduced, what has changed?

Duration: 08:49

Brain Injury

Adapting your life to allow for a brain injury - one listener's story.

Duration: 05:09

Vauxhall Fires

Vauxhall's Zafira B model caused concern when a distinctive pattern of fires emerged.

Duration: 03:12

NHS Rationing

Should a person's lifestyle ever be used to justify a delay in receiving NHS treatment?

Duration: 07:17