Main content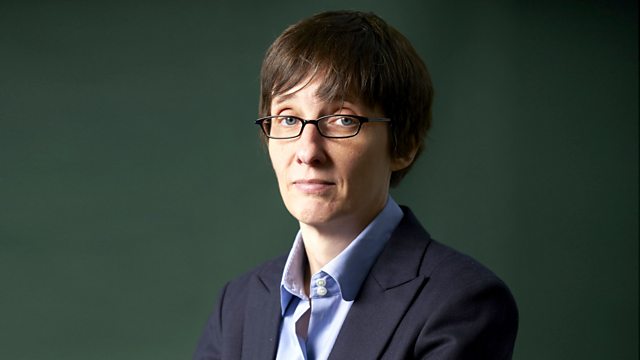 AL Kennedy
Michael Berkeley's guest is writer AL Kennedy. Her selections include Bach, Francesco Cavalli, Josquin, John Adams and Golijov, as well as Gaelic folk music.
It's not easy starting out to make a living as a writer, and A.L. Kennedy began with one of the most challenging jobs ever: as a puppeteer and clown, chasing children around a field in Fife with a loud horn. Thankfully it didn't take long before she left the day job behind and established her reputation as one of our most original voices, the author of 17 books - novels, short story collections, non-fiction - and talks and plays for stage, radio and television. She's also, on and off, a stand-up comedian - so that early training as a clown wasn't wasted.
In Private Passions she tells Michael Berkeley about growing up in Dundee, and discovering that she could escape on the overnight bus to Stratford and the theatre, which made everything in life more bearable, more alive. Glenn Gould is one of Kennedy's heroes, and we hear him playing Bach; but we also hear Gould's speaking voice in a radio documentary about the Canadian North. Other choices include the Venetian baroque composer Franceso Cavalli, and Josquin des Prez. We hear John Adams too, with a yearning love aria, and a commemoration of Auschwitz composed by the New York Jewish composer Osvaldo Golijov. There's Gaelic folk music to end, re-interpreted by a group of contemporary Scottish singers. So, a wonderfully eclectic list of choices, and - we clear up the mystery of her name, and find out why Alison Louise Kennedy became "A.L. Kennedy".
Produced by Elizabeth Burke
A Loftus production for BBC Radio 3.
Last on
Music Played
Francesco Cavalli

Piacque a me sempre piu (L'Egisto)

Ensemble: London Early Music Group. Director: James Tyler. Singer: Glenda Simpson.

Francesco Cavalli

Lasso io vivo e non ho vita (L'Egisto)

Ensemble: London Early Music Group. Director: James Tyler. Singer: Paul Elliott.

Osvaldo Golijov

Tekyah

Performer: David Krakauer. Performer: Michael Ward‐Bergeman. Orchestra: Sinfonietta Krakovia.

Josquin des Prez

Mille regretz

Choir: Chanticleer. Director: Joseph Jennings.

Guy Woolfenden

Full Fathom Five

Singer: Ian Charleson.

John Adams

I was looking at the Ceiling and Then I Saw the Sky (excerpt)

Orchestra: Holst-Sinfonietta. Conductor: Klaus Simon.

Johann Sebastian Bach

Goldberg Variations BWV. 988 (excerpt)

Performer: Glenn Gould.

Trad.

'S Trom an Direadh

Singer: Mary MacMaster.
Broadcast