Main content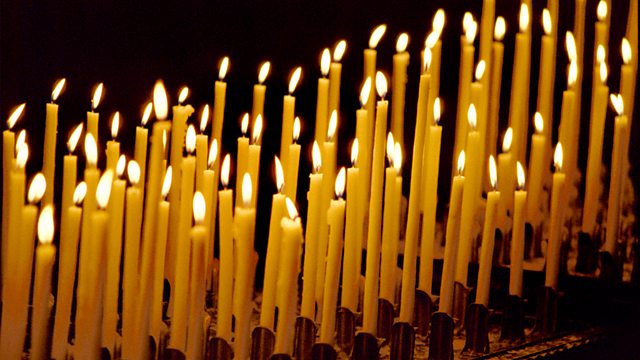 11/04/2017
A spiritual comment and prayer to begin the day with Tom Wright, Professor of New Testament, St Andrews.
Script
The late poet and singer Leonard Cohen is known for many songs, but one remains a favourite: 'Hallelujah'. It's a dark song, but a typically gritty Jewish faith and worship shines through.
The song starts with King David. He was a musician, and Cohen imagines him discovering a secret chord that pleased not only him but the Lord, even though David himself found his own life messy and disastrous. Cohen describes David as 'baffled', but still the Hallelujah resonates. That is true to the biblical story of David. Many of us will resonate with the paradox, so often caught between the failures and muddles of our own lives and the constant love of God, calling us to praise despite ourselves.
God promised David two things. He would have a son to be king for ever; and his heir would build God's house, the Temple in Jerusalem. But these promises join up. The Temple itself would be an advance signpost for something greater. David's ultimate son would be the Emmanuel, 'God with us', a kind of living, breathing temple.
So when we think through the Holy Week story, of Jesus confronting the Temple and then going to his death, this may look like failure; but, in a way Leonard Cohen probably appreciated, it was the moment when the baffled king was singing the true Hallelujah. From Jesus' followers' perspective, it had all seemed to go wrong. But Jesus' giving of himself to death was the ultimate act of praise. Jesus represents in himself both the presence of God with his people and the cry of praise that his people still offer despite the worst that can happen.
Merciful Lord, be with us and help us to praise you even when everything seems to be going wrong. Amen.