Main content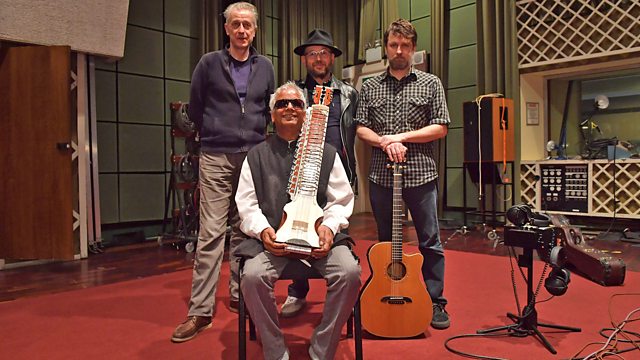 Baluji Shrivastav, Ben Chasny and Steve Noble
Verity presents a collaboration session by Baluji Shrivastav, Ben Chasny and Steve Noble. Plus music by Chinese composer Chen Yi and a banjo-playing electronic experimentalist.
Verity presents a collaboration session capturing the first meeting of three musicians from different backgrounds; a master of Indian classical music Baluji Shrivastav OBE, American psych-folk guitarist Ben Chasny who makes music under the name Six Organs of Admittance and London's most consummate collaborator, drummer and percussionist Steve Noble.
Inspired by their differences, the trio created an uplifting variety of short improvisations ebbing and flowing between Ben's de-tuned acoustic guitar, Steve's intuitive rhythmic reactions and harmonic use of gongs and Baluji's bright and breezy palette of vocals, sitar, tabla, gopi chang and the dilruva.
Plus music by a banjo-wielding electronic experimentalist Baby Copperhead, Chinese composer Chen Yi and the electro-acoustic jazz duo of Moody Allen on processed marimba, tubular bells and effects and George Avramidis on trumpet.
Produced by Rebecca Gaskell for Reduced Listening.