Main content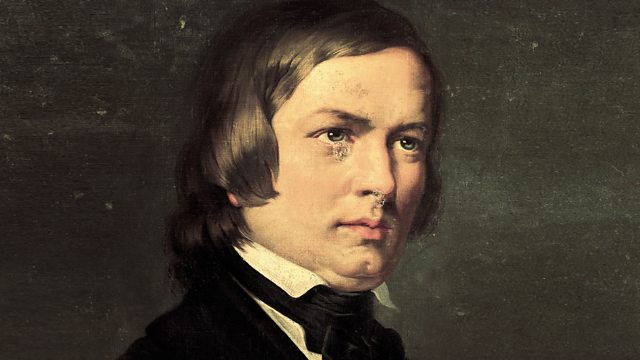 Donald Macleod recounts the tragic events leading up to Schumann's voluntary admission to an asylum, from where he would never reappear.
It was an offer Robert Schumann only wished he could have refused. But lacking other job opportunities, the composer reluctantly accepted Dusseldorf's offer of the post of Director of Music, with responsibility not only for a semi-professional orchestra, but also for a choir. All this week Donald Macleod looks at Schumann's Dusseldorf years and the creative stimulus this move provided for Schumann, his triumphs as well as his many failures. In less than five years, Robert would write some third of his entire output, composing concertos, choral works and symphonies. Despite the composer's tragic illness, he lost none of his powers of invention, and was indeed on the brink of enjoying both popular as well as critical success.
In this final episode, Donald recounts the tragic events leading up to Schumann's voluntary admission to an asylum, from which he would never reappear. Enraptured by the voices of angels, and later tormented by demons, Schumann frantically composes a set of piano variations on a theme dictated to him by an 'angel'. Even the regime at Endenich did not put a complete stop to his urge to compose, or at least review his compositions. Meanwhile, for Clara and her new friend and supporter Johannes Brahms there is some measure of consolation in playing through some of Robert's music.
Theme and Variations, Wo024
Andras Schiff, piano
Scenes from Goethe's Faust, Wo0 3 (Overture; Garten; Dom)
Bavarian Radio Symphony Chorus and Orchestra
Daniel Harding, conductor
Violin Fantasy, Op. 131
Frankfurt Radio Symphony Orchestra
Christian Tetzlaff, violin
Paavo Jarvi, conductor
Gesänge der Fruhe, Op. 133
Maurizio Pollini, piano
Requiem, Op. 148 (Requiem aeternam)
Chorus Musicus Koln & Das Neue Orchester
Christoph Spering, conductor.
More episodes
Next
You are at the last episode