Main content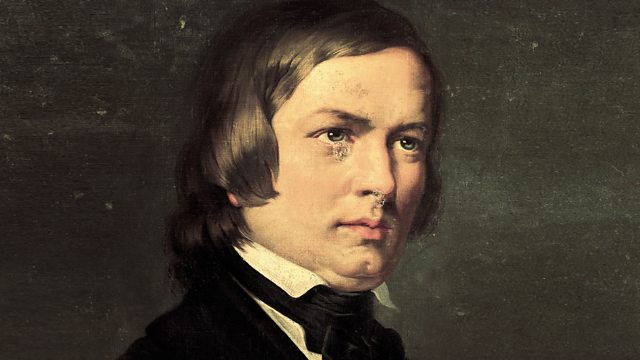 Donald focuses on the premiere of Schumann's melancholy Manfred Overture in a half-empty concert hall, a disappointment leavened by the birth of a new child.
It was an offer Robert Schumann only wished he could have refused. But lacking other job opportunities, the composer reluctantly accepted Dusseldorf's offer of the post of Director of Music, with responsibility not only for a semi-professional orchestra, but also for a choir. All this week Donald Macleod looks at Schumann's Dusseldorf years and the creative stimulus this move provided for Schumann, his triumphs as well as his many failures. In less than five years, Robert would write some third of his entire output, composing concertos, choral works and symphonies. Despite the composer's tragic illness, he lost none of his powers of invention, and was indeed on the brink of enjoying both popular as well as critical success.
In today's programme, Schumann presents his melancholy Manfred Overture to a half-empty concert hall and appears somewhat less than heroic to his orchestra members. With the birth of a new child, the family finally find more suitable accommodation, with rooms sufficiently large to host a choir. Only, there are now mutterings of dissent among some of the singers. As relations between Schumann and his employers deteriorate, there are demands for him to consign some of his duties to his deputy. It's a situation that would frustrate most people, and yet Robert Schumann still manages to compose popular Hausmusik to be played and enjoyed in the home. And we hear a lighter side to the cigar-smoking Robert with a charming piano duet.
Manfred - incidental music, Op. 115 (Overture)
Berlin Philharmonic
Rafael Kubelik
Waldszenen, Op. 82 nos 3, 4, 5
Andras Schiff, piano
Der Rose Pilgerfahrt, Op. 112 (Part 1)
Danish National Radio Symphony Orchestra and Choir
Gustav Kuhn, conductor
Ballszenen, Op. 109 (No. 7, Ecossaise)
Hector Moreno & Norberto Capelli (piano duet).