Main content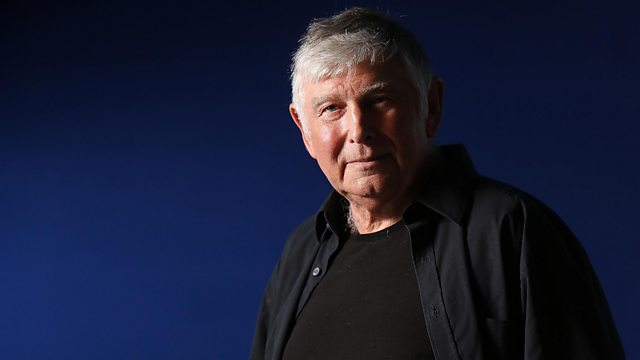 Michael Bogdanov, Louis Sarno, Sheila Abdus Salaam, Dick Potts, Don Rickles
Obituary series. Matthew Bannister on theatre director Michael Bogdanov, ethnomusicologist Louis Sarno, judge Sheila Abdus Salaam, ecologist Dick Potts and comedian Don Rickles.
Matthew Bannister on
The theatre director Michael Bogdanov, who co-founded the English Shakespeare Company. His National Theatre production of the Romans In Britain led to an obscenity trial.
The ethnomusicologist Louis Sarno who fell in love with the music of an obscure tribe of pygmies in the Central African Republic and went to live with them.
Sheila Abdus Salaam, who became the first African American woman to serve as a judge on New York's highest court.
Dick Potts, the ecologist who worked to save Britain's grey partridge population.
Don Rickles, the American comedian who made his name by insulting Frank Sinatra and was the voice of Mr Potato Head in the Toy Story films.
Michael Bogdanov
Born 15 December 1938, died 16 April 2017, aged 78.
Matthew spoke to theatre critic Michael Billington, and playwright Howard Brenton.
Louis Sarno
Born 3 July 1954, died 1 April 2017, aged 62.
Matthew spoke to  William Dunbar, family friend and journalist, and musicologist Noel Lobley.

Sheila Abdus-Salaam
Born 14 March 1952, died 12  April 2017, aged 65.
Matthew spoke to Paula Edgar, President of the New York Metropolitan Black Bas Association and Mark Zauderer, an American lawyer.
Dick Potts
Born 6 December 1939, died 30 March, 2017, aged 77.
Matthew spoke to Dick's lifelong friend and colleague Professor Nick Sotherton from the Game & Wildlife Conservation Trust. 

Don Rickles
Born 8 May 1926, died 6 April 2017, aged 90.
Matthew spoke to broadcaster Michael Carlson and writer David Ritz. 
Credit
| Role | Contributor |
| --- | --- |
| Presenter | Matthew Bannister |