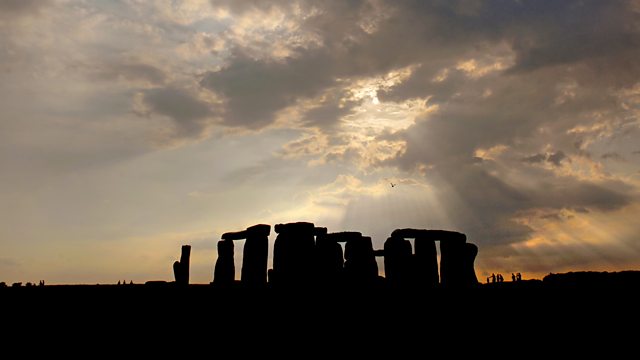 Stonehenge and Mental Health
Helen Mark asks whether time creatively spent in Stonehenge's prehistoric landscapes can help Wiltshire residents with long term mental health problems. It's called the Human Henge project, and for one day a week for ten weeks the participants have been given the opportunity to get an insight into the lives of ancestors lived long ago. Helen accompanies the group on the final day when they're able to enter the inner circle of Stonehenge, the culmination of their work together.
Helen hears how the idea for the project began with the Restoration Trust, a charity that links heritage sites with mental health in what it describes as 'culture therapy'. English Heritage who operate Stonehenge have supported the project, as has a leading expert on Stonehenge, the archaeologist Professor Tim Darvill of Bournemouth University. Tim argues that the site may well have had a healing function in the past as a focus for rituals and ceremonies, and is glad to explore that aspect of it today.
The participants themselves describe how they've benefitted from being out of doors, from getting to know each other and having a focus besides indoor drop-in support groups. More than one participant says what's helped her is being treated as someone with a brain, glad to learn something new about her locality and its ancient past.
Producer: Mark Smalley.
Last on