Main content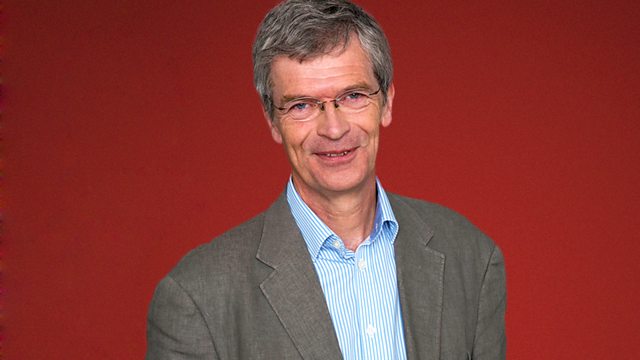 15/04/2017
Alyn Shipton presents a selection of listeners' jazz requests in all styles of jazz, focusING on memories of pianist Horace Parlan.
In this week's programme, as well as playing listeners' requests in all styles of jazz, Alyn Shipton focuses on memories of the pianist Horace Parlan who died in February
A veteran of the bands of Charles Mingus and Sonny Stitt, Parlan overcame polio, which restricted the use of his right hand, to create one of the most original and unorthodox keyboard styles in jazz. After moving to Denmark in the 1970s, he made a significant contribution to European jazz.
Performers:
Artist  Gerry Mulligan
Title   Spring Is Sprung
Composer Mulligan
Album  Complete Studio Recordings
Label  Lonehill Jazz
Number  10221 Track 11
Duration  6.42
Performers: Gerry Mulligan, p; Bob Brookmeyer, vtb; Bill Crow, b; Gus Johnson, d. 1962

Artist  Horace Parlan
Title  Back from the gig
Composer Parlan
Album  Booker Evin / Horace Parlan Complete 4tet/5tet/6tet recordings
Label  Phono
Number  870251 CD 3 Track 2
Duration  5.58
Performers: Johnny Coles, t; Booker Ervin, ts; Horace Parlan, p; Grant Green, g; Butch Warren, b; Billy Higgins, d. 15 Feb 1963.

Artist  Charlie Parker
Title  Back Home Blues Part 2
Composer Parker
Album  Back Home Blues, 1951-52 (Charlie Parker Integrale, Vol 10)
Label  Fremeaux
Number  FA 1340 CD 2 Track 16
Duration  2.54
Performers: Charlie Parker, as; Red Rodney, t; John Lewis, p; Ray Brown, b; Kenny Clarke, d. 8 Aug 1951.

Artist  Kid Ory
Title  Yellow Dog Blues
Composer Handy
Album  Kid Ory – New Orleans Jazz Man
Label  Lake
Number  CD 255 Track 20
Duration  4.43
Performers: Teddy Buckner, t; Kid Ory, tb; Bob McCracken, cl; Don Ewell, p; Ed Garland, b; Ram Hall, d. 10 Oct 1953.

Artist  Jack Teagarden
Title  Basin St Blues
Composer Willians
Album  It's Time For "T": Original Recordings 1929-1953
Label  Naxos
Number  8.120825 Track 5
Duration  3.12
Performers Ruby Weinstein, Charlie Teagarden, t; Glenn  Miller, Jack Teagarden, tb; Benny Goodman, cl; Sid Stoneburn, as; Larry Binyon, ts; Arthur Schutt, p; Dick McDonough, g; Harry Goodman, b; Gene Krupa, d. 31 Jan 1931.

Artist  Alex Welsh
Title  You'll Cry Someday
Composer Welsh
Album  Echoes of Chicago
Label  Lake
Number  CD215 Track 19
Duration  2.45
Performers Alex Welsh, c, v; Roy Crimmins, tb; Archie Semple, cl; Danny Moss, t; Fred Hunt, p; Tony Pitt, g; Bill Reid, b; Lenny Hastings, d. 25 Sep 1961

Artist  Clifford Brown / Max Roach / Sonny Rollins
Title  I'll Remember April
Composer DePaul / Johnstone / Raye
Album  Complete Studio Recordings
Label  Essential Jazz Classics
Number  55407 Track 4
Duration  9.16
Performers Clifford Brown, t; Sonny Rollins, ts; Richie Powell, p; George Morrow, b; Max Roach, d. 16 Feb 1956.

Artist  Lee Morgan
Title  Mr Kenyatta
Composer Morgan
Album  Search For The New Land
Label  Blue Note
Number  BST 84169 Track 3
Duration  8.43
Performers: Lee Morgan, t; Wayne Shorter, ts; Grant Green, g; Herbie Hancock, p; Reggie Workman, b; Billy Higgins, d. 15 Feb 1964.

Artist  Luis Russell
Title  (Singing) Pretty Songs
Composer Allen / Barbarin / Russell
Album  Henry Allen with Luis Russell, Vol 3
Label  RCA Black and White
Number  FXM1 7192 Side A track 6
Duration  3.19
Performers Henry Red Allen, Otis Johnson, t; Jimmy Archey, tb; Albert Nicholas, Charlie Holmes, Greely Walton, reeds; Luis Russell, p; Will Johnson, g; Ernest Hill, tu; Paul Barbarin, d. 15 July 1930.

Artist  Bessie Smith
Title  St Louis Blues
Composer Handy
Album  Complete Columbia Recordings
Label  Columbia
Number  88725403102 384 Vol 2 CD 1 Track 17
Duration  3.10
Performers Bessie Smith, v; Louis Armstrong, c; Fred Longshaw, org. 14 Jan 1925.

Artist  Claire Martin
Title  Some Cats Know
Composer Lieber / Stoller
Album  The Waiting Game
Label  Linn
Number  AKD 018 Track 6
Duration  4.28
Performers: Claire Martin, v; Jonathan Gee, p; Jim Mullen, g; Arnie Somogyi, b; Clark Tracey, d. 1992.

Artist  Buck Clayton with Frankie Laine
Title  You Can Depend on Me
Composer Carpenter, Dunlap, Hines
Album  Jazz Spectacular
Label  Columbia
Number  CL 808 Side A Track 5
Duration  5.44
Performers: Buck Clayton, Ray Copeland, t; Urbie Green, tb; Hilton Jefferson, Budd Johnson, Nick Nicholas, Dave McRae, reeds; Clifton Best, g; Charles Thompson, p; Milt Hinton, b; Jo Jones, d; Frankie Laine, v. 1956

Artist  Frank Big Boy Goudie / Bob Mielke
Title  Weary Blues
Composer Mathews
Album  Live at Monkey Inn Vol 1
Label  Grammercy
Number  Track 8
Duration  4.46
Performers: Frank Big Biy Goudie, cl; Bob Mielke, tb; Bill Erickson, p; Jimmy Carter, d. 1961

Artist  Lester Young
Title  Body and Soul
Composer  Green / Heyman – Sour - Eyton
Album  Lester Leaps Again
Label  Naxos
Number  8.120764 Track 3
Duration  5.13
Performers: Lester Young, ts; Nat King Cole, p; Red Callendar, b. 15 July 1942

Artist  Jimmy McGriff / Groove Holmes
Title  Licks A-Plenty
Composer E Blake Davis
Album  Giants of the organ come together
Label  Groove Vine
Number  23491 Track 1
Duration  6.59
Performers: Jimmy McGriff, Richard "Groove" Holmes, org; George Freeman, g; Bernard Purdie, d;