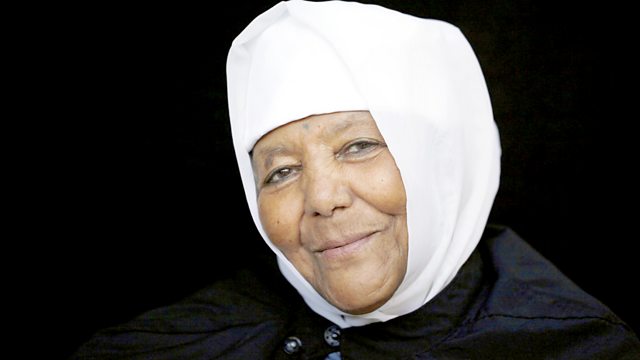 The Honky Tonk Nun
Kate Molleson travels to Jerusalem to meet a legend of Ethiopian music, the piano-playing nun, Emahoy Tsegué-Maryam Guèbrou.
Born in 1923 to a noble Ethiopian family, Emahoy Tsegué-Maryam Guèbrou was celebrated as a young musician in Addis Ababa - even performing for the Emperor Haile Selassie. But when she was mysteriously refused permission to take up a scholarship at the Royal Academy of Music in London, her life changed forever, and she abandoned music.
For 10 years she lived on the holy mountain of Guishen, barefoot, in solitary prayer and meditation, until the monastery had to close and Emahoy Tsegué-Maryam headed home to Addis Ababa. There, she slowly returned to the piano keyboard, composing languorous waltzes, infected with the spirit of ancient Ethiopian music and with a free-wheeling sense of time.
In 1996, as her music became the 21st release in the now famous Ethiopiques series of records, she came to international attention. By this time she had fled the communist regime in Ethiopia and moved to Jerusalem to work for the Ethiopian Orthodox Patriarchy, where she now lives in a small cell, surrounded by her religious paintings, photographs of her family and of Emperor Haile Selassie propped up on top of her piano.
In recent years she has been moved to publish her work, editing a lifetime of manuscripts with the help of the Israeli musician and composer Maya Dunietz, and has set up a foundation in her name to help children to acquire instruments and music education.
A long time fan of Emahoy Tsegué-Maryam's music, journalist Kate Molleson talks with the musician turned nun who, now in her 90s, has led a remarkable life and is still driven to compose her unique music.
Produced by Peter Meanwell
A Reduced Listening production for BBC Radio 4.