Main content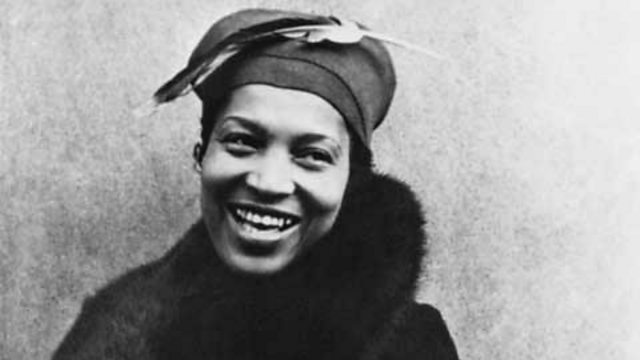 A Woman Half in Shadow
When Zora Neale Hurston died in poverty in 1960, she was buried in an unmarked grave. Now she is regarded as one of America's finest writers. Poet Jackie Kay tells her story.
Zora Neale Hurston. You might not recognise her name. She was an African American novelist and folklorist, a queen of the Harlem Renaissance and a contemporary of Langston Hughes and Richard Wright.
But when she died in 1960 she was living on welfare and was buried in an unmarked grave. Her name was even misspelt on her death certificate. Scotland's National poet Jackie Kay tells the story of how Zora became part of America's literary canon.
Alice Walker wrote in her collection of essays 'In Search of Our Mother's Gardens': "We are a people. A people do not throw their geniuses away. And if they are thrown away, it is our duty as artists and as witnesses for the future to collect them again for the sake of our children, and, if necessary, bone by bone."
And that's what Alice did: travelling to Florida in search of Zora's grave where she laid down a gravestone declaring Zora "A Genius of the South".
That was in 1973. Now Zora is claimed by many of America's leading novelists including Maya Angelou, Zadie Smith and Toni Morrison, as their literary foremother.
Eighty years since the publication of her greatest work 'Their Eyes Were Watching God', Jackie Kay tells Zora's story.
Interviews include author Alice Walker, the poet Sonia Sanchez, The Guardian's Editor at Large Gary Younge and Zora's biographer Valerie Boyd.
Readings by Solange Knowles.
Photo: Carl Van Vechten
Producer: Caitlin Smith.