Main content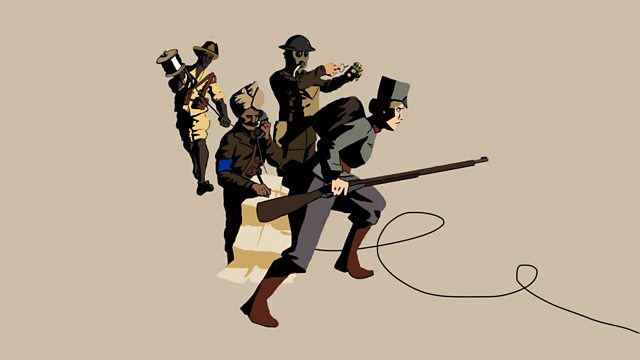 17 April 1917
Drama tracing one real day in the First World War. Who appears at your bedside when you are a serviceman and expected to die? Starring Lee Ross and Indira Varma. From April 2017.
Who appears at your bedside, when you're a serviceman who's expected to die?
Who appears in your head?
After two and a half years at war, the answers for Mickey Bliss hold plenty of surprises. And in this story by Nick Warburton, set in the officers-only Duchess of Westminster's No. 1 British Red Cross Society Hospital in Le Touquet, those surprises include a very unorthodox medical procedure.
Meticulously based on unit war diaries and eye-witness accounts, each episode of TOMMIES traces one real day at war, exactly 100 years ago.
And through it all, we'll follow the fortunes of Mickey Bliss and his fellow signallers, from the Lahore Division of the British Indian Army. They are the cogs in an immense machine, one which connects situations across the whole theatre of the war, over four long years.
Series created by Jonathan Ruffle
Producers: David Hunter, Jonquil Panting, Jonathan Ruffle
Director: Jonquil Panting.
Credits
| Role | Contributor |
| --- | --- |
| Captain Mickey Bliss | Lee Ross |
| Commentator | Indira Varma |
| Mrs Evadne Hopkins | Clare Corbett |
| Mrs Vera Bliss | Pooky Quesnel |
| Jack Bliss | Antonio Aakeel |
| Norbert Hammond | John Bowler |
| Captain Roland Lester | Kevin Trainor |
| Muriel Starling VAD | Sarah Ridgeway |
| Celestine De Tullio | Pippa Nixon |
| Mrs Hennessy | Georgie Glen |
| Producer | David Hunter |
| Producer | Jonquil Panting |
| Producer | Jonathan Ruffle |
| Director | Jonquil Panting |
| Writer | Nick Warburton |