Main content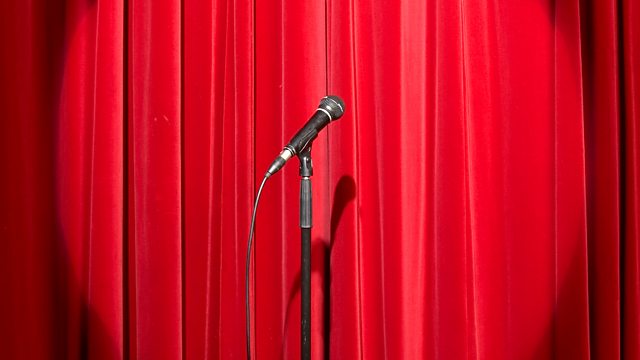 The Half: A Countdown to Performance
Documentary. Fiona Lindsay explores how the crucial half hour before the curtain goes up plays out for performers of different kinds.
The Half - called over the tannoy backstage at the theatre - is the beginning of the countdown to facing an audience.
Regardless of the highs and lows of daily life, performers have to harness themselves, step into the spotlight and use pressure to their advantage. The 30-minute call is when it all becomes a bit more serious - there's no escaping what lies ahead.
We hear the half-hour count down over the loudspeaker system as arts broadcaster and journalist Fiona Lindsay takes us behind the scenes in a West End theatre and a hospital operating theatre and explores how that crucial half hour before the curtain goes up plays out for performers of all kinds.
We go backstage at Matilda the Musical to follow actor Craige Els as he transforms into the terrifying Miss Trunchbull. At the Sheffield Children's Hospital, Paediatric surgeon Ross Fisher lets us in on the half hour before he performs an operation on a child. Comedian Mae Martin sizes up the audience as she waits stage-side to perform stand up in London's East End. World champion snooker player Steve Davis remembers the rituals that played out in his changing room in the half hour before he performed at Sheffield's Crucible Theatre. Rabbi Miriam Berger describes how she prepares to lead a funeral service. Performance psychologist Amanda Owens takes us through the techniques she teaches to top sports people.
Are there parallels that can be drawn between these very different kinds of performers? Fiona uncovers the psychological and physical routines our performers have in common, as well as the highly idiosyncratic rituals that individuals come to rely on.
Produced by Peggy Sutton and Chris Elcombe
A Somethin' Else production for BBC Radio 4.
Last on