Main content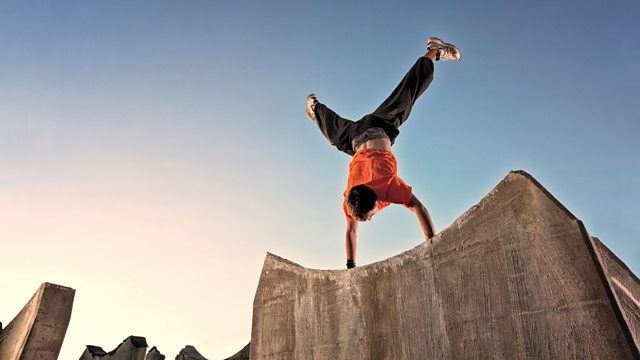 Parkour; Lucienne Day; Gift Vouchers
How Parkour, or freerunning, has become one of the UK's most popular sports and how textile designer Lucienne Day has influenced the style of our interiors for decades.
We have the latest announcement on the government's diesel scrappage scheme.
Parkour, or freerunning, is now a recognised sport in the UK. We look at why it has become so popular and how it's influencing fashion and encouraging teenagers to get fit.
Lucienne Day was the most influential textiles designer of the 20th century whose graphic designs and bold coloured designs are still recognisable in many of the home furnishing we buy today. Winifred meets her daughter, Paula Day, at a new exhibition celebrating her work.
Some gift cards are deducting money if you don't spend them straight away. Our listeners have been telling us about Vanilla Gift Cards which they didn't realise would charge them if they didn't use it.
Debt recovery services are taking advantage of small business worries about unpaid invoices and offering to chase debts on the firms' behalf. The problem is, once the small business pays for the service, they don't hear back from the debt recovery firm.
There's a lot of research going on at the moment into robots that help in social care. One of the robots - Paro the Seal - will be made available as a medical device on the NHS this year. We look at the benefits of robotics with social care and the ethical questions it raises.
Last on
Chapters
FCA Car Finance

Should car dealerships do tougher affordability check? Rules may be tightened.

Duration: 03:56

Lucienne Day

Exhibition explores the influence of Lucienne Day's style has been on our interior decor.

Duration: 07:33

Gift Vouchers

Listeners have told us they're losing money on gifts vouchers.

Duration: 06:04

Parkour

Parkour clubs are expanding and new funding is seeing more schools offering classes.

Duration: 07:10

Social Care Robots

The NHS will classify a robot as a Medical Device - Paro can comfort people with dementia

Duration: 08:33

Diesel Scrappage

Will diesel car owners be able to scrap their car for £2000 thanks to a new scheme?

Duration: 04:36

Broadcast