Main content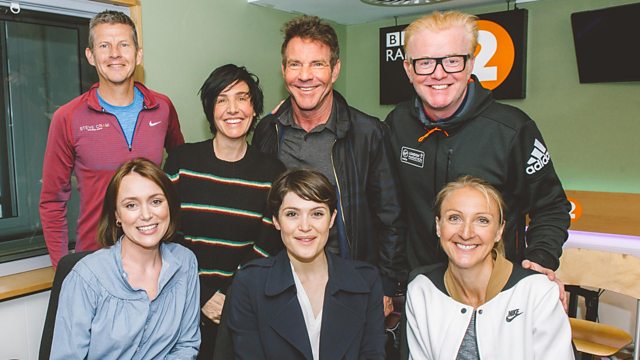 Gemma Arterton, Keeley Hawes, Dennis Quaid Texas, Paula Radcliffe and Steve Cram
Chris gets that Friday feeling going with Gemma Arterton, Keeley Hawes, Dennis Quaid, Paula Radcliffe, Steve Cram and Texas who play live.
Gemma Arterton tells us about starring with Bill Nighy in the new British rom-com Their Finest, Keeley Hawes chats about the new series of The Durrells and Dennis Quaid talks about his new blockbuster A Dog's Purpose. Plus, Paula Radcliffe and Steve Cram stop by to give us some last minute advice ahead of the London Marathon and Texas play songs from their new album Jump On Board live in the studio.
Clips

Pause For Thought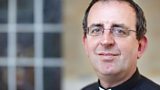 Rev Richard Coles
"Hello, Prince William!" "Hello, Lady Gaga!" My favourite opening conversational gambit of the week, when the Duke of Cambridge skyped the Crown Princess of Pop to talk about feelings.
Very encouraging that British royals, inventors of the stiff upper lip, should now be talking freely about their emotions (and how important that can be for our mental heath). When I was growing up in the seventies, if a boy blubbed he would invite not sympathy but scorn. So from the age of eight, at prep school, we all learned to stiffen our upper lips and if there was blubbing to be done, by God, you found a spot behind a sports pavilion and emerged later complaining of hay fever. 
But now, in my fifties, I am a fountain of tears, weeping cataracts at the slightest of things. I was so moved by the appearance of Santa at Finedon Cubs' Christmas Show I had to pretend to have a coughing fit; anyone with a tough life singing their socks off on a TV talent show has me reaching for my hankie;  and I was actually reduced to sobs by a lone carrot, misshapen and overlooked, that I discovered at the bottom of the veg box. Even thinking about it now I can feel the lump coming to my throat. 
I don't know what happened to open the emotional taps. The andropause perhaps, hormonal change? Life experience, the consequence of half a century in the pitch and toss of existence? 
Whatever it is, I'm grateful for it. For many years a handshake was the ultimate expression of affection between me and my father; it was only in the last year of his life that we suddenly were able to say we loved each other. As soon as that happened, at his instigation, it was like Moses striking the rock with his staff, and from a barren and unpromising place, saving water flowed. 
I'm not saying that sobbing at adverts is an indicator of good mental health, nor that flapping your hands at a face streaked by tears of self pity is desirable; but I am saying that allowing yourself to experience your emotions is essential for living fully - which, in spite of the narrowness of some of his people, is how God want us to live.