Main content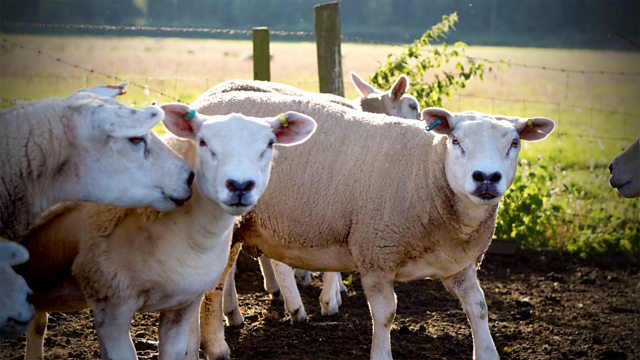 14/04/2017
David cannot contain his anger, and Pip is cornered.
David's livid after hearing that Tom was bad-mouthing Brookfield at the NFU meeting to anyone who would listen, and that he's also written about biosecurity on the Bridge Farm website. Pip tries to calm him down but he storms off to have it out with Tom.
Alan admires Usha for sticking with the cricket. Usha thinks they should take a holiday as soon as possible but Alan can't think beyond the Easter weekend. Usha presses him further but Alan doesn't think it's the right time to be away from his parishes.
Tony and Tom chat about the plans for Helen's birthday until they're interrupted by David. He tells them there is no proof that the virus spread from Brookfield but Tom refuses to back down. David can't believe Bridge Farm's lack of solidarity. Tony vents his annoyance at Tom's actions - he's blown any chance they had of getting any compensation.
Pip relays to Ruth how angry David was before he headed off to Bridge Farm. David returns from his face off with Tom and Tony. He threatens to start writing negatively about Bridge Farm online. This forces Pip to own up. The cows got out through a broken fence that she forgot to mend, and they mixed with cattle at Bridge Farm and Home Farm. David and Ruth are stunned at Pip's admission.
Credits
| Role | Contributor |
| --- | --- |
| Writer | Mary Cutler |
| Director | Alison Hindell |
| Series Editor | Huw Kennair-Jones |
| Jill Archer | Patricia Greene |
| David Archer | Tim Bentinck |
| Ruth Archer | Felicity Finch |
| Pip Archer | Daisy Badger |
| Kenton Archer | Richard Attlee |
| Tony Archer | David Troughton |
| Tom Archer | William Troughton |
| Brian Aldridge | Charles Collingwood |
| Lilian Bellamy | Sunny Ormonde |
| PC Harrison Burns | James Cartwright |
| Neil Carter | Brian Hewlett |
| Susan Carter | Charlotte Martin |
| Matt Crawford | Kim Durham |
| Justin Elliott | Simon Williams |
| Toby Fairbrother | Rhys Bevan |
| Alan Franks | John Telfer |
| Usha Franks | Souad Faress |
| Clarrie Grundy | Heather Bell |
| Emma Grundy | Emerald O'Hanrahan |
| Ed Grundy | Barry Farrimond |
| Kirsty Miller | Annabelle Dowler |
Countryside Insights from The Archers