Main content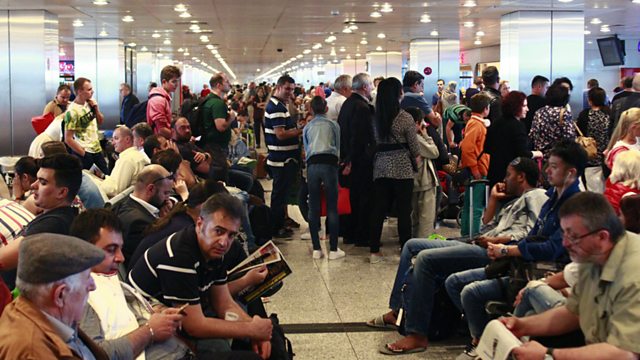 Economics of Overbooking
Why airlines take a bet that not everybody will turn up for a flight.
This week, passengers on a United Airlines flight from Chicago to Kentucky witnessed an extraordinary sight. Security officers seized hold of a seated passenger and dragged him down the aisle by his arms. And the cause of all of this chaos? The airline found that it did not have enough seats left to accommodate everyone it wanted to get onto the plane. But could maths - and some cheerful bribery - prevent incidents like this from occurring again?
The pitfalls of fact-checking
It seems to be a burgeoning age for fact-checkers. There are websites and journalists keen to examine the truth behind what politicians and governments say. More or Less has been part of that tradition for many years. But do people always find these fact-checks persuasive? And when does fact-checking and myth-busting backfire? We take a look at some of the problems.
Humans or goldfish
Everyone knows our attention spans are getting shorter. It's just obvious. In the always-connected world of social media, smartphones and hyperlinks in the middle of everything you read, it's become that much harder to stay focused. And there are statistics too. They say that the average attention span is down from 12 seconds in the year 2000 to eight seconds now. That's less than the nine-second attention span of your average goldfish.
But the statistics are not all that they seem - and neither is the received wisdom about goldfish.
Plus, we also ask why, when children's teeth are getting healthier, so many newspapers have been reporting that tooth extractions are on the rise. And are house prices increased by a good school - we're not so sure.
Presenter: Tim Harford
Producer: Charlotte McDonald.
Last on
Broadcasts