Main content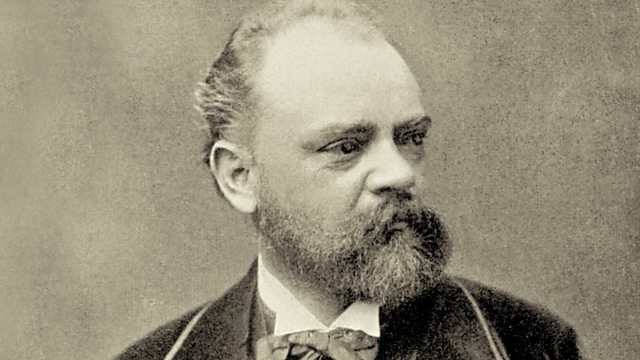 Donald Macleod explores works that made Dvorak's name, from Berlin to Brooklyn, as well as his relationship with Hans Richter and Joseph Joachim.
At the dawn of a new decade - the 1880s - Dvorak stood poised to conquer the musical world. Donald Macleod explores a series of works that made his name from Berlin to Brooklyn.
Long before the famous journey to the New World, the celebrated visits to this country, before even the great shaggy beard...there was once a young composer, obsessed with Wagner, scratching out a meagre living in obscurity in Prague - waiting patiently to snatch his moment as the most outstanding and distinctive musical voice his nation had ever heard. This week, Donald Macleod explores the critical period in the late 1870s when Antonin Dvorak first made his name, drawing musically from no fewer than four of Dvorak's early symphonies, his Piano and Violin Concertos, his much-loved Slavonic Dances, his String Quintet in G, and host of stage and chamber works.
As Dvorak stood on the cusp of worldwide fame, he found himself increasingly in demand from some of the Europe's greatest musical stars. Donald Macleod explores the Czech composer's relationship with conductor Hans Richter and violin virtuoso Joseph Joachim - as both politics, and the odd stray match, threaten to put a halt to the Dvorak juggernaut...
Symphony No 6 in D major, Op 60 (3rd mvt)
Lucerne Symphony Orchestra
James Gaffigan, conductor
Dimitrij (Act 4 excerpts)
Krassimira Stoyanova (Xenia, soprano)
Munich Radio Symphony Orchestra
Pavel Baleff, conductor
Violin Concerto in A minor, Op 52
Christian Tetzlaff, violin
Helsinki Philharmonic Orchestra
John Storgards, conductor.
More episodes
Next
You are at the last episode