Main content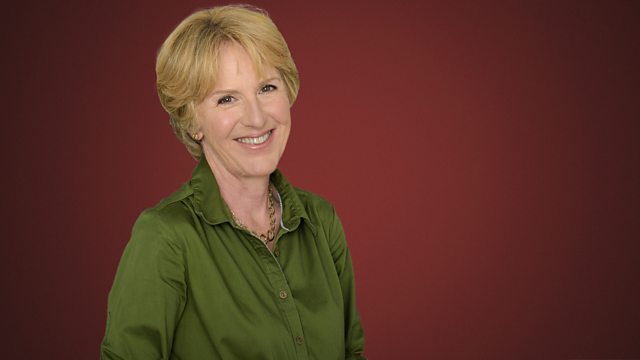 Haydn and Nielsen symphonies
Catriona Young's selection of music includes the Slovenian Radio and TV Symphony Orchestra performing Haydn and Nielsen.
Haydn and Nielsen from the Slovenian Radio and TV Symphony Orchestra. With Catriona Young.
12:31 AM
Haydn, Joseph (1732-1809)
Symphony No.97 in C major (H.1.97)
Slovenian Radio and Television Symphony Orchestra, En Shao (conductor)
12:56 AM
Svete, Tomaž (b.1956)
Concerto for 2 violins
Arkadij Winokurow & Lalita Svete (violins), Slovenian Radio and Television Symphony Orchestra, En Shao (conductor)
1:23 AM
Nielsen, Carl (1865-1931)
Symphony No.2, Op.16, 'The Four Temperaments'
Slovenian Radio and Television Symphony Orchestra, En Shao (conductor)
1:54 AM
Zemlinsky, Alexander von (1871-1942)
Trio, Op.3
Trio Luwigana
2:20 AM
Nicolai, Otto [1810-1849]
Overture to 'The Merry Wives of Windsor'
RTV Slovenian Symphony Orchestra, Marko Munih (conductor)
2:31 AM
Janáček, Leos (1854-1928)
String Quartet No.1, 'The Kreutzer Sonata'
Danish String Quartet
2:51 AM
Kodály, Zoltán (1882-1967)
Hary János Suite, Op.35a
Hungarian Radio Orchestra, Tamás Vásáry (conductor)
3:15 AM
Wagner, Richard (1813-1883)
Siegfried-Idyll
The Hungarian Radio Orchestra, Ervin Lukács (conductor)
3:33 AM
Chausson, Ernest (1855-1899)
Paysage, Op.38
Bengt-ake Lundin (piano)
3:38 AM
Telemann, Georg Philipp [1681-1767]
Concerto polonaise, TWV 43:G4
Arte dei Suonatori
3:47 AM
Stenhammar, Wilhelm (1871-1927)
Vårnatt (Spring Night)
Swedish Radio Choir, Swedish Radio Symphony Orchestra, Stefan Sköld (conductor)
3:56 AM
Sibelius, Jean (1865-1957)
Petite Suite - for brass septet
Royal Academy of Music Brass Soloists
4:04 AM
Järnefelt, Armas (1869-1958)
Berceuse
Izumi Tateno (piano)
4:07 AM
Mozart, Wolfgang Amadeus (1756-1791)
Rondo concertante in B flat major for violin and orchestra, K.269
James Ehnes (violin/director), Mozart Anniversary Orchestra
4:15 AM
Vivaldi, Antonio (1678-1741)
Concerto in G minor 'per l'Orchestra di Dresda'
Cappella Coloniensis, Hans-Martin Linde (conductor)
4:25 AM
Kaski, Heino (1885-1957)
Prelude (1912)
Finnish Symphony Orchestra, Okko Kamu (conductor)
4:31 AM
Dvorak, Antonin (1841-1904)
Carnival overture, Op.92
RTV Slovenia Symphony Orchestra, Samo Hubad (conductor)
4:41 AM
Jiranek, Frantisek (1698-1778)
Bassoon Concerto in F major
Collegium Marianum, Sergio Azzolini (bassoon), Jana Semeradova (director)
4:51 AM
Schubert, Franz [1797-1828]
Nacht und Traüme, D.827
Ilker Arcayurek (tenor), Simon Lepper (piano)
4:55 AM
Beethoven, Ludwig van (1770-1827)
Piano Sonata No.5 in C minor, Op.10 No.1
François-Frédéric Guy (piano)
5:13 AM
Debussy, Claude (1862-1918)
La Fille aux cheveux de lin (Preludes book 1 no.8)
Francesco Piemontesi (piano)
5:16 AM
Reutter, Johann Georg (1708-1772)
Ecce quomodo moritur justus
Capella Nova Graz, Otto Kargl (director)
5:23 AM
Bach, Johann Sebastian (1685-1750)
Sonata for violin and continuo in E minor, BWV.1023
Andrew Manze (violin), Andreas Staier (harpsichord), Oyvind Gimse (cello)
5:35 AM
Contant, Alexis (1858-1918)
L'Aurore - Symphonic Poem (1912)
Orchestre Metropolitaine, Gilles Auger (conductor)
5:48 AM
Faure, Gabriel (1845-1924)
Trio in D minor for piano and strings, Op.120 (1923)
Grumiaux Trio
6:10 AM
Janáček, Leoš [1854-1928]
Vecne evangelium (The eternal gospel) - cantata for soprano, tenor, chorus and orchestra after a poem by Jaroslav Vrchlický
Alžběta Poláčková (soprano), Pavel Černoch (tenor), Prague Philharmonic Choir, Lukáš Vasilek (director); Prague Radio Symphony Orchestra, Tomáš Netopil (conductor).