Main content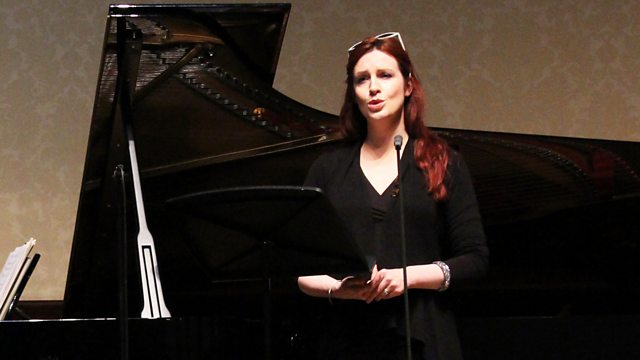 Wigmore Hall Mondays: Kitty Whately and Joseph Middleton
From Wigmore Hall, London, mezzo-soprano Kitty Whately and pianist Joseph Middleton perform English songs, including Ireland, Warlock, Gurney, Howells, Stanford and Britten.
From Wigmore Hall, London. Kitty Whately and Joseph Middleton perform a programme of English song.
Introduced by Sara Mohr-Pietsch
THIS OTHER EDEN
Ireland: Earth's Call
Warlock: My Own Country
FORESTS AND GARDENS
Gurney: Down by the salley gardens
Howells: King David
Stanford: La Belle Dame Sans Merci
MEADOWS AND FIELDS
Vaughan Williams: Silent Noon from 'The House of Life'
Head: A Green Cornfield
Ireland: Spring Will Not Wait
Gurney: The fields are full
BRITAIN'S BARD: The Words of William Shakespeare
Joseph Horovitz: Lady Macbeth - a scena
Britten: Fancie (Tell me where is Fancy bred)
Poulenc: Fancy
Bush: It was a lover and his lass
Kitty Whately, mezzo-soprano
Joseph Middleton, piano.