Main content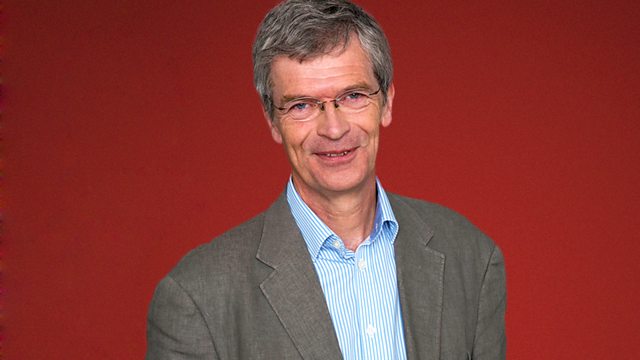 08/04/2017
From this week's postbag of listeners' letters, postcards, emails and tweets, Alyn Shipton selects music in all styles of jazz, including a candidate for hottest record ever made by veteran New Orleans soprano saxophonist Sidney Bechet.
Performers:
Artist  Sidney Bechet
Title  Shag
Composer Bechet
Album  Summertime
Label  Marshall Cavendish
Number  CD 015 Track 1
Duration  3.08
Performers: Sidney Bechet, ss; Tommy Ladnier, t; Teddy Nixon, tb; Hank Duncan, p; Wilson Myers, b; Morris Morand, d. 15 Sept 1932.

Artist  Bix Beiderbecke
Title  Trumbology
Composer Trumbauer
Album  Bix Beiderbecke Story
Label  Proper
Number  Properbox 66 CD 1 Track 22
Duration  3.00
Performers: Frank Trumbauer c-melody sax & director, Bix Beiderbecke cornet, Bill Rank trombone, Jimmy Dorsey clarinet & alto sax, Paul Mertz piano & arranger, Eddie Lang guitar, Howdy Quicksell banjo, and Chauncey Morehouse drums.

Artist  Dizzy Gillespie
Title  Groovin' For Nat
Composer Gillespie
Album  Compact Jazz
Label  Verve
Number  314 511 393-2 Track 2
Duration  3.18
Performers Dizzy Gillespie, Joe Gordon, Ermett Perry, Carl Warwick, Quincy Jones, t; Frank Rehak, Melba Liston, Rod Levitt, tb; Phil Woods, Jimmy Powell, Ernie Wilkins, Billy Mitchell, Marty Flax, reeds; Walter Davis, Jr, p; Nelson Boyd,  b; Charlie Persip, d, May/June 1956.

Artist  Teddy Wilson / Dave Shepherd Quartet
Title  Flyin' Home
Composer Hampton, Goodman, Robin
Album  Teddy Wilson with the Randy Colville and Dave Shepherd Quartet
Label  Jazzology
Number  JCD 337 Track 6
Duration  5.35
Performers: Dave Shepherd, cl; Teddy Wilson, p; Ronnie Greaves, vib; Peter Chapman, b; Johnny Richardson, d. Manchester, 1967.

Artist  Larry Coryell
Title  Spaces (Infinite)
Composer Julie Coryell
Album  Spaces
Label  Vanguard
Number  Side 1 Track 1
Duration  9.16
Performers: Larry Coryell, John McLaughlin, g; Chick Corea, elp; Miroslav Vitous, b; Billy Cobham, d. 1970

Artist  Gary Burton
Title  Fleurette Africaine
Composer Ellington
Album  Lofty Fake Anagram
Label  BGO
Number  CD 723 CD 1 Track 3
Duration  3.36
Performers: Gary Burton, vib; Larry Coryell, g; Steve Swallow, b; Bob Moses, d.

Artist  Jam Experiment
Title  It's You
Composer Bone
Album  Jam Experiment
Label  Jam Experiment
Number  0 692264 689314 Track 1
Duration  5.13
Performers Alexander Bone, as; Rory Ingham, tb; Toby Comeau, kb; Joe Lee, b; Jonny Mansfield, perc. 14 Nov 2016.

Artist  Ben Webster
Title  It Never Entered My Mind
Composer Rodgers and Hart
Album  Three Classic Albums Plus
Label  Avid
Number  1038 CD 1 Track 8
Duration  5.46
Performers Ben Webster, Coleman Hawkins, ts; Oscar Peterson, p; Herb Ellis, g; Ray Brown, b; Alvin Stoller, d. 16 Oct 1957.

Artist  Glenn Miller
Title  In The Mood
Composer Garland / Razaf
Album  Essential Glenn Miller. Vol 1
Label  Sony/BMG
Number  Track 1
Duration  3.36
Performers: Glenn Miller, Al Mastren, and Paul Tanner, trombones; Clyde Hurley, Lee Knowles, and Dale McMickle, trumpets; Wilbur Schwartz, clarinet; Hal McIntyre, alto sax; Tex Beneke, Al Klink, and Harold Tennyson, tenor saxes; Chummy MacGregor, piano; Richard Fisher, guitar; Rowland Bundock, string bass; and Moe Purtill, drums. 1 Aug 1939

Artist  Cannonball Adderley
Title  Autumn Leaves
Composer Kosma, Prevert, Mercer
Album  Somethin' Else
Label  Blue Note
Number  7243 4 95329 2 2
Duration  10.58
Performers: Miles Davis, t; Cannonball Adderley, as; Hank Jones, p; Sam Jones, b; Art Blakey, d. 9 March 1958.