Main content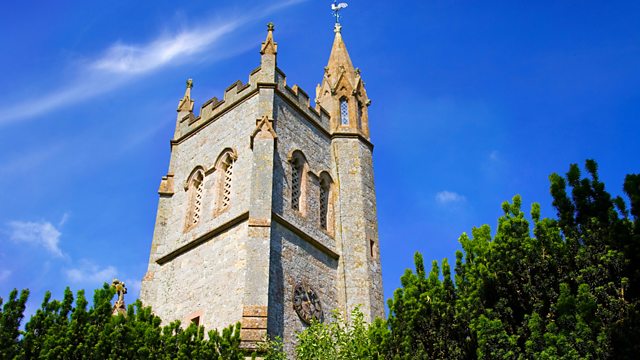 The Pearl of Great Value
On Palm Sunday, the rector of All Souls Church, Langham Place, preaches in the last of Radio 4's services for Lent. With the All Souls Choir and orchestra.
The Rector of All Souls Langham Place by London's Broadcasting House, preaches this Palm Sunday in the last of Radio 4's services for Lent. With the All Souls Choir and orchestra directed by Noel Tredinnick. A link to resources for individuals and small groups based on the Archbishop of Canterbury's Lent Book is available on the Sunday Worship web pages. Producer: Katharine Longworth.
Script
Please note:
This script cannot exactly reflect the transmission, as it was prepared before the service was broadcast. It may include editorial notes prepared by the producer, and minor spelling and other errors that were corrected before the radio broadcast.
It may contain gaps to be filled in at the time so that prayers may reflect the needs of the world, and changes may also be made at the last minute for timing reasons, or to reflect current events.

BBC Radio 4. Sunday Worship, this morning, celebrates Palm Sunday and comes from All Souls Church, Langham Place, where the preacher, Hugh Palmer, reflects on the final theme of the Lent Series, The Pearl of Great Value.  The service, which is introduced by the senior minister, Melinda Hendry begins with the Palm Sunday hymn, "All Glory, Praise and Honour".

SONG:  All glory praise and honour
After Theodulph (c. 750-821) J M Neale (1818-1866
© in this version Jubilate Hymns

(MELINDA)
A very warm welcome to All Souls Langham Place. We're in the heart of the west end of London, just a stone's throw from Oxford Circus and right next door to the BBC's Broadcasting House. They say London is one of the most cosmopolitan cities in the world and we enjoy here a church family drawn from over 60 different nationalities and crossing the generations from 0-80 plus. There will be some among us much affected by events in the Middle East this week.
As Together we turn to God in this great Palm Sunday prayer, we cry out afresh to God against the suffering and injustice in this world, thinking especially today of the people of Idlib province in Syria. We ask God to stay the hand of those who perpetrated the atrocity there from further evil. And so we pray.
Almighty and everlasting God,
who in your tender love towards the human race
sent your Son our Saviour Jesus Christ
to take upon him our flesh
and to suffer death upon the cross:
grant that we may follow the example of his patience and humility,
and also be made partakers of his resurrection;
through Jesus Christ your Son our Lord,
who is alive and reigns with you,
in the unity of the Holy Spirit,
one God, now and forever. Amen
There's a man riding in on a donkey, our next song, brings fresh words to a familiar tune and tells the Palm Sunday story for all ages.
SONG: There's a man riding in on a donkey
Paul Wigmore © P Wigmore / admin The Jubilate Group
(ALEX)
Matthew 21:1-13
(HUGH)
There had been too many atrocities recently and the terror threat was labelled 'severe' already. This was Jerusalem 33 AD not London 2017 but when the leader of the populist movement rides into the city with great crowds around him you can understand something of the tensions near the surface. Of course the donkey surprises us. It doesn't look very kingly. We would expect our King in a gold leaf carriage or riding an impressive horse or stallion. He would have been of course if he was coming in war, if this had been the rebel uprising it nearly looked like. But thankfully he is riding a donkey, in those days more Rolls Royce than Robin Reliant,  but not a tank.
Actually Palm Sunday sees Jesus living out what was told about Messiah. "See your King comes to you, gentle and riding on a donkey" the prophet had promised. "Gentle and riding on a donkey". True but don't muddle gentle with spineless, don't mistake it for weakness. It is controlled strength. You can only be gentle if you are strong, otherwise it is just weakness.
I remember seeing this fellow in the park. It was summer and he was wearing a T-shirt, biceps like thighs, tattoos everywhere, He was playing with his little girl and she was getting tired and he bent down, wiped her nose and then picked her up and threw her in the air before catching her. Soon there were shrieks of laughter and cries of 'More, more'. He was gentle … but don't cross him!!
Well this king is no pushover either. Jesus rides in as King, the Great Interferer as C.S. Lewis calls him. He comes to rescue and renew, which is exciting and encouraging but disturbing too. He comes to clear out and restore things to their intended purpose and he begins with religion, he starts close to home, in the temple.
He won't end there of course. This is Messiah and the psalmist speaks of his outrageous scope when he says
'This earth is the Lord's and everything in it, the world and all who live in it.'

SONG: This earth belongs to God.

From Psalm 24 © Christopher Idle/Jubilate Hymns
(HUGH)
'Who is the King, this King of glory?' the psalmist asks. The King who rode so disturbingly into Jerusalem is the now risen Jesus who can still be so unsettling to his followers. When he says 'I know' he really does.He sees behind any 'front' we put up. I can remember as a child thinking my headteacher was like that. I found it impossible to look him in the eyes and lie to him, even when self-interest said I needed to! Well, this King really can see right through us. When he gives a verdict, it is the final one! It can make for uncomfortable listening. We've moved on some years from that great Palm Sunday event and there are now young churches scattered around Asia. But Jesus is as disturbing and reassuring as ever as he delivers a message for one of those churches in Laodicaea.. John has written it down for us in his book of Revelation.
(GRACE)
READING: REVELATION 3:14-22
(HUGH)
The complaint is that the church is like their water; ' lukewarm - neither hot nor cold'
They would have known just what he was talking about. The hot springs a few miles away brought a constant supply of water to the town, but, by the time it reached Laodicaea, it was lukewarm. It came over the nearby cliffs in a tepid waterfall. Lukewarm water, like lukewarm beer, is sickening stuff to drink and useless for refreshing anybody.
Jesus thinks their spirituality is like that too: 'respectable, nominal, flabby, anaemic'. It makes him sick! "I will spit you out" he says. It's not the language a respectable Laodicaean would have used, or a respectable Brit for that matter, but sin doesn't leave Jesus neutral, disinterested, merely 'understanding'. He is passionately concerned.
They are just indifferent; their religion disguises their true state.  "You say 'I am rich  .. I do not need a thing … but you are pitiful, poor". They are fooling themselves. It is as if they have confused their material state with their spiritual state.It was boom  time for Laodicaea with their medical patents and clothing dye. It was as if their prosperity had taken the edge off their spiritual hunger and zeal. It happens all too easily. There's nothing new about the disciple who finds getting a job or a promotion, achieving success or becoming 'comfortably off' blunting their hunger to know the Lord and their enthusiasm to serve him.
'Those whom I love I rebuke and discipline. So be earnest and repent'. This tough talking comes out of tough love and a longing that they might come back to him. I don't know about you but I find the jumble of emotions very moving. Jesus speaks to these people he has sacrificed for, committed to, longs for, and they turn his stomach but he still loves them.
It is a rough reminder to us as well to think through what leaves people, what leaves a church lukewarm in faith and discipleship. It is an urgent knock on the door to encourage us to throw open our door to the King who longs to restore rather than spit us out! "If anyone hears my voice and opens the door, I will come in and eat with that person and they with me'". The King we see here speaks with real authority and many of us are wary of too much authority, but we warm, don't we, to a King who cares enough to come knocking at any disciple's door.
Certainly Matt Redman does as this song of his reflects on that King, that passion and our discipleship:
(FIONA OCHAN & ALL SOULS CHOIR)
SOLO:  'Jesus Christ I think upon your sacrifice'
You don't have to stay in the 1st century to find a lukewarm faith, and you don't have to look far to see some of the things that leave us like that today. And yes they can be good things, which can give genuine pleasure. They can be good things which take over more than they were meant to. 'Good things weren't meant to be God things' as a friend of mine puts it.
We live in a day and age when we are constantly battling to keep things in their right place. I just have to walk down the road to Oxford Street and I'll find the distinction between essential or necessary on the one hand and pleasurable or extravagant on the other getting blurred with each shop I pass. I read the other day that credit card debt is at a disturbingly record high with families owing over £66 billion. Yet we do not just spend on ourselves. The other week this same generation remarkably gave over £700k to murdered policeman  Keith Palmer's bereaved family, gave over £70m to the Red Nose Day appeal, ; a generation who can be anything but lukewarm when given a cause worth being passionate about. Listen as the Archbishop of Canterbury speaks of the struggle to keep money and Mammon in their rightful place:
ARCHBISHOP JUSTIN
A new ruler in our lives? This Palm Sunday as  Jesus rides into the city and is hailed as King, we know that days later he will be mocked and executed on the cross. He knows it too, yet he rides in not to condemn but to save. The King who knocks on the door of the lukewarm disciple demanding entry brings the gift that money can never buy; the life, the pardon, the victory that the cross wins for us over sin and death. The one who was shamed for us is the one we must put on the throne. Wouldn't today be a great day to open the door to him?
Our next song speaks of the remarkable price God pays for our rescue. 'No weight of gold or silver can measure human worth, no soul secure its ransom with all the wealth of earth'.

SONG: No weight of gold or silver
© Timothy Dudley-Smith
(MELINDA):
PRAYERS:
Our Gracious God, We thank you for all we celebrate on Palm Sunday - of your Son riding into Jerusalem to die, for us, for our sin and for the restoration of the whole world. We ask that today you would give us hearts that are able to welcome him as our King, and as our Saviour.  Lord in your mercy, hear our prayer,
Lord of the World, We long for the day when Jesus will return and when his kingdom comes in all its fulness. But as we wait, we pray for our world. We pray especially for those in our world who are experiencing hunger, bereavement and sorrow because of violence. We ask that you would restrain the hand of evil and that your kingdom would come, and your will be done there  as it is in heaven. Lord in your mercy, hear our prayer.
Lord of the Church, we pray for your church here in the UK and around the world. We ask that you would guard our hearts from being lukewarm. Please give us a hunger to know and love to Christ. Grow in us a passion for his name to be known and worshipped in our families, workplaces and communities and around the world. And enable us to be people who live out the humility and sacrificial service of our King Jesus. And to give our own lives for those he came to save. Lord in your mercy, hear our prayer.

LORD'S PRAYER (All):
Our Father in heaven, hallowed be your name, your kingdom come, your will be done, on earth as in heaven. Give us today our daily bread. Forgive us our sins as forgive those who sin against us. Lead us not into temptation but deliver us from evil. For the kingdom, the power, and the glory are yours, now and forever. Amen
The one who rode into Jerusalem on a donkey that Palm Sunday  brought a greater revolution than anyone imagined. Our final song speaks with the confidence that the King came to give us: 'There is a Redeemer, Jesus, God's own Son …'
SONG: There is a redeemer
 (HUGH):
Blessing:
May the life and love of God's King fill our hearts with zeal for him
May the blessing of God Almighty,the Father, the Son and the Holy Spirit be among you and remain with you always. Amen
MINISTER:
Go in peace to love and serve the Lord
ALL:
In the name of Christ.  Amen.
SONG:  Ride on, ride on in majesty
Words: H Milman (1791-1868)
Music: Musikalisches Handbuch Hamburg 1690