Main content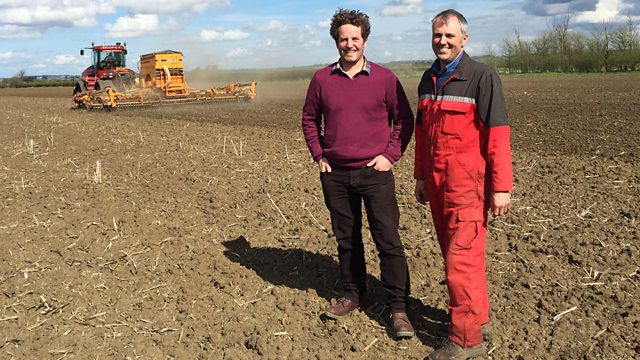 Getting to Grips with Glyphosate
Caz Graham joins two farmers as they debate the pros and cons of the controversial herbicide glyphosate.
Glyphosate is the world's most widely used herbicide and it provokes strong opinions from both those who argue it's crucial for productive farming - and from those who fear its impact on both human health and the environment and want it banned.
A brief encounter on social media prompted Lincolnshire arable farmer Andrew Ward to invite Yorkshire Dales hill farmer Neil Heseltine to visit his farm to see it in action. Andrew grows sugar beet, wheat and oilseed rape and says banning glyphosate would be as harmful to his business as getting rid of tractors. Neil farms belted galloway cattle and sheep and tries to keep his farm free from chemicals. He wonders why glyphosate is so vital now when farmers have cultivated the land without it for hundreds of years. He takes up Andrew's offer and travels to Lincolnshire to discuss the pros and cons of this controversial herbicide. Caz Graham hitches a lift and umpires.
Producer: Caz Graham.
Last on
Broadcast