Main content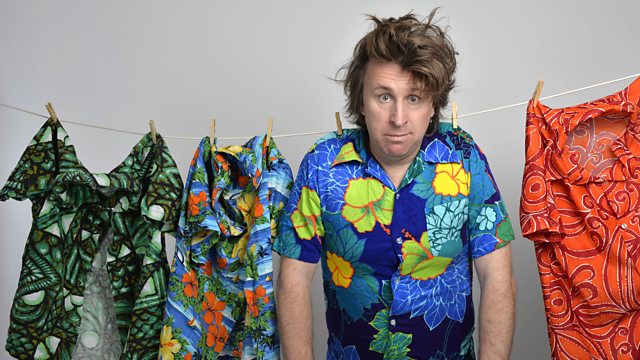 Milton Jones, Sam Sweeney, Catherine Howell, Michael Volpe.
Extraordinary stories, unusual people and a sideways look at the world. Milton Jones, Sam Sweeney, Michael Volpe and Catherine Howell join Aasmah Mir and Kate Silverton.
Comedian Milton Jones; musician Sam Sweeney; opera impresario Michael Volpe and curator Catherine Howell join Aasmah Mir and Kate Silverton.
Milton Jones is a stand-up comedian, known by many as the king of the one-liners. A regular panellist on BBC Two's Mock the Week, he has a penchant for wild hair and colourful shirts and a gentle, self-deprecating wit. Later this year he embarks on a new tour, Milton Jones is Out There, taking a philosophical look at his life so far with what he calls his 'manifesto of nonsense'. Milton Jones is Out There 2017 tour begins in September at the Richmond Theatre.
Michael Volpe is the general director and co-founder of Opera Holland Park. Brought up by a single mother on a London council estate, he attended the progressive Woolverstone Hall School in Suffolk which took inner city London boys, often from broken families, and gave them the opportunity to explore art and culture at an early age. Passionate about making opera accessible to everyone, Michael has directed a short film, From Footy to Verdi, in which he introduces his three sceptical friends and fellow Chelsea supporters to the joys of opera. Opera Holland Park's new season opens on June 1st.
Six years ago Sam Sweeney, fiddle player with Bellowhead, bought a violin in Oxford. It had all the appearance of a new instrument but the label inside gave the date 1915 and the name Richard S Howard. Sam discovered the violin had been made - but never finished - by a luthier and some-time music hall performer from Leeds called Richard Spencer Howard who died in battle during the First World War. The violin languished unfinished for many years until it was completed in 2007 and placed in the window of an Oxford music shop where it was spotted by Sam. Sam tells the extraordinary story of his fiddle in his show Made in the Great War which tours in June.
Catherine Howell is collections manager at the V & A Museum of Childhood. She curated the exhibition, Game Plan: Board Games Rediscovered which traces the history and enduring appeal of board games. From the Senet board of Ancient Egypt to the mobile phone app, Words with Friends, game playing has remained a constant and important part of people's lives, a friendly way to compete and a necessary escape from reality. Game Plan: Board Games Rediscovered is at the V & A Museum of Childhood until April 23rd.
Producer: Paula McGinley
Editor: Anne Peacock.
Richard Spencer Howard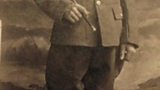 Richard Spencer Howard's grave and violin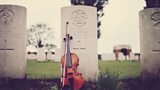 Presenters and Guests in the studio - 15th April 2017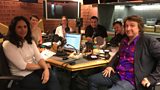 Credits
| Role | Contributor |
| --- | --- |
| Interviewed Guest | Milton Jones |
| Interviewed Guest | Michael Volpe |
| Interviewed Guest | Sam Sweeney |
| Interviewed Guest | Catherine Howell |
| Presenter | Aasmah Mir |
| Presenter | Kate Silverton |
| Producer | Paula McGinley |
| Editor | Anne Peacock |