Main content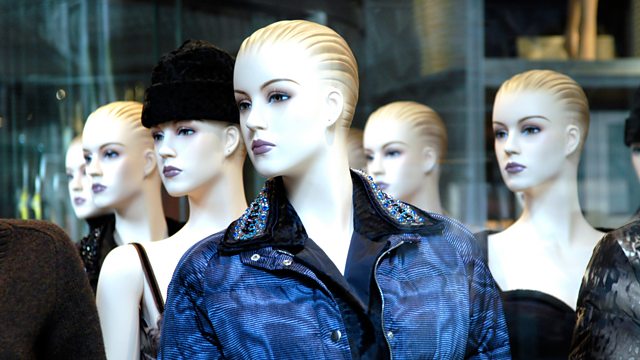 High street fashion, Benefits advice, Sleep gadgets
As Jaeger goes into administration, we discuss why some high-profile British fashion retailers are struggling against fierce competition from international brands and online.
The fashion retailer Jaeger has gone into administration. It's one of a number of British high street staples that has been struggling in the wake of fierce competition from international rivals like H&M and Zara, as well as finding it difficult to keep up with consumers' demands to shop online. We discuss the changes in what shoppers want from high street fashion and which retailers are serving them best.
Claimants of disability and employment benefits are paying online support groups to help them with paperwork and appeals despite free services being available. Who are these advocacy groups and is what they're doing following the rule book?
The Charity Commission is investigating a charity called the Child Survival Fund after it found it was spending more than 80% of its income a year on sending out mailshots. The regulator speaks to us about what it's looking into.
When you're in a car accident and your car ends up being written off by the insurers, you don't expect that car to be sold on. But often it is. One of our listeners was told her car couldn't be repaired. So was shocked to get a phone call a month later from the new owner asking for the spare key.
There's an ever-increasing number of gadgets that claim to help you fall asleep and track you as you do. Will these gadgets work and why are so many of us not getting the right amount of sleep?
And, we'll also have the latest news on the UK's biggest supermarkets, Tesco, and its latest financial results.
Chapters
BENEFITS ADVICE

Benefits claimants are paying private groups to help them fill out their applications.

Duration: 08:39:00

HIGH STREET FASHION

The clothing chain Jaeger has gone into administration, we discuss this.

Duration: 07:05

CHILD SURVIVAL FUND

The Charity Commission is investigating where 80% of a charities income is being spent.

Duration: 06:08

CAR WRITE OFFS

One listener got in touch after she was forced to write off her car, to later find...

Duration: 05:56

TESCO

Shoppers are coming back to Tesco...

Duration: 04:26

MOTABILITY

More than 50,000 disabled people had to give their motability car back.

Duration: 06:11