Main content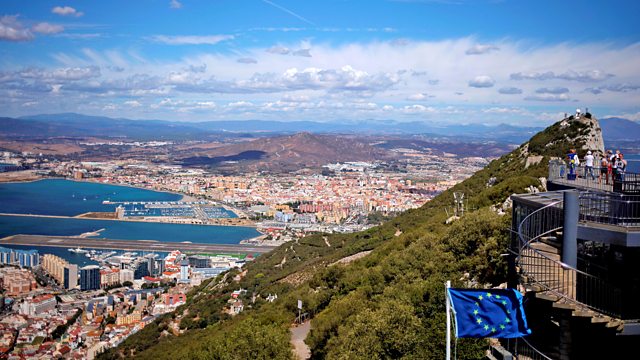 Gibraltar
Becky Milligan profiles the tiny British Overseas Territory making headlines this week.
Becky Milligan profiles Gibraltar, the tiny British Overseas Territory on the southern tip of the Iberian coast which made headlines this week. First, Spain raised its 300-year-old claim on the territory in draft guidelines for Brexit negotiations. Then Michael Howard, a former Conservative Party leader, appeared to suggest Britain would go to war to keep it. So what is the story of 'the rock'?
Producer: Smita Patel.