Main content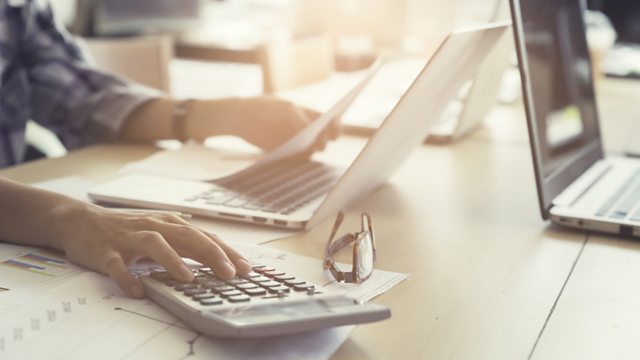 Personal debt, Making tax digital, Bereavement support payments, Probate fees
Personal debt is rising, digital tax returns mean up to six submissions per year, bereavement support payments are cut, plus changing probate fees.
Personal debt: Bank of England figures show consumer credit up by 10.5% in a year to £196bn. The Financial Policy Committee (of the Bank of England) will review the standards banks that apply when lending money to individuals. The Financial Conduct Authority says 3.3 million people are in persistent debt on their credit cards, half of them for three years. And the debt charity StepChange says the number of people seeking help has reached a record high and the amount they each owe has risen again. So how bad is the personal debt problem and what can be done about it?
Making Tax Digital: Detailed clauses published in the Finance Bill make it clear that when the former Chancellor George Osborne promised the end of the annual self-assessment tax return he forgot to mention it would be replaced by as many as six returns for each tax year. The change is aimed at making tax digital and will affect every self-employed person or small business with a turnover above £10,000.
Bereavement support payments: From this week most widows and widowers with children will get a lot less benefit. Instead of weekly payments that could last up to 20 years, they will get a lower payment for just 18 months. The Government says when it runs out they should claim means-tested benefits. One terminal cancer sufferer tells us of his concerns for his wife and children after he dies.
Probate fees: The fee for getting probate on an estate is due to rise in May from £215 to a sliding scale of up to £20,000. But a committee of MPs and peers warned this week that such a fee was actually a tax and could be beyond the powers of the Lord Chancellor to introduce. We hear details.
Presenter: Paul Lewis
Producer: Paul Waters
Editor:Andrew Smith.