Main content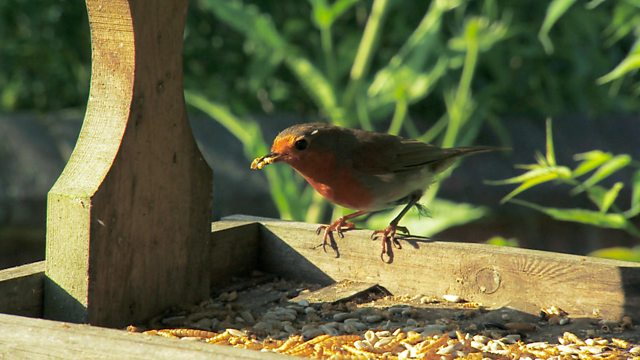 Episode 4
Monty starts a soft fruit garden and Frances visits a tropical garden in Barbados. Mark Lane discusses which plant has most impacted British gardens in the last 50 years.
This week at Longmeadow, Monty begins a brand new project when he starts a new soft fruit garden. He also plants new potatoes and divides herbaceous plants in the jewel garden.
Frances visits an extraordinary tropical garden in Barbados which was developed from a collapsed cave, and we meet Chris Baines, a legend of gardening for wildlife, in his own small town garden.
And as part of the programme's 50th anniversary, Mark Lane offers his choice of the plant he thinks has had the most impact on British gardens over the last half century.
Tropical garden featured
If you're planning a holiday in Barbados in the near future, the amazing sinkhole garden Frances Tophill went to see is open to visitors. For more details, check out the link below.
Hunte's Gardens
Castle Grant
St Joseph
Barbados
Hunte's Gardens (www.huntesgardenbarbados.com)
Gardening for wildlife
Chris Baines has inspired a whole generation of gardeners to attract more wildlife to their garden. Here are his top tips on how to succeed.
Step 1: Provide a reliable water source. If you have room for a pond, that's perfect. It will provide a habitat for pretty wildflowers such as brooklime, water forget-me-not and marsh marigold, along with a watering hole for hedgehogs and a place for frogs and newts, dragonflies and other wetland creatures to breed. Even a small dish of clean water or a bubble fountain can be a lifesaver for birds in winter.
Step 2: Green up the boundaries. Even the smallest garden should have room for a few climbers over a wall or fence. If you have space, plant a hedge or a few shrubs in your border. Green boundaries help to link the wider neighbourhood together and the vegetation will provide safe nesting sites for common garden birds such as wrens, blackbirds and robins.
Step 3: Choose plants that will provide food from January to December. A garden can be a really important service station for wildlife if there is a continuous source of nectar for insects the whole year round, along with plenty of fruit and berries for birds and mammals over the winter.
Step 4: Boost the choice of safe hiding places. Nest boxes will really make a difference, but try to provide bat boxes and bee hotels too. The more the merrier!
Step 5: Relax! Don't be too neat and tidy. Piles of fallen leaves and rotting logs in quiet corners will provide hiding places and somewhere to hibernate for more timid creatures.
Step 6: Make sure you have a seat in the garden, so you can make the most of the wildlife on your doorstep. You never know what might turn up!
Make space for nature (www.wildlifetrusts.org)
Credits
| Role | Contributor |
| --- | --- |
| Presenter | Monty Don |
| Presenter | Frances Tophill |
| Presenter | Mark Lane |
| Production Manager | Mandy Knight |
| Series Producer | Sharon Fisher |
| Executive Producer | Paolo Proto |