Main content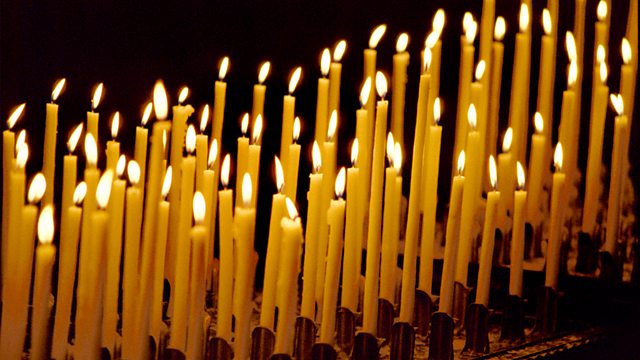 08/04/2017
A spiritual comment and prayer to begin the day with Tom Wright, Professor of New Testament, St Andrews.
Script
The Middle East is never far from the headlines, often for all the wrong reasons. Roughly two hundred years before Jesus' day, it was just the same. The Jewish people were overrun by the Syrians. The Syrian King was Antiochus Epiphanes, that second word claiming that he was the human manifestation of a god. The Jews, of course, believed that there was only one God, so naturally he wanted to obliterate their religion as part of his plan to take over the whole region. For three years, he more or less succeeded. The Jerusalem Temple was desecrated. Many Jews suffered terribly. Then a brave and holy little group of priests, led by Judas Maccabeus, won a surprising victory. They entered Jerusalem, waving palm branches in celebration, and cleansed the Temple. That was enough to establish them as royalty for over a century, and to warrant an annual Jewish celebration, Hannukah, to this day.
This weekend Christians remember the day when Jesus did the same thing – only with a difference. He too entered Jerusalem with palm branches waving, and symbolically cleansed the Temple. But the enemy he had in mind wasn't a foreign king. Jesus spoke of a battle against a darker enemy, the force of evil itself. He had been fighting that battle throughout his career, and now it was reaching its height. The darkness was closing in. He would win the victory over that darkness by going to its heart, letting it do its worst to him, and responding with humility, forgiveness and love. The central moment of the Christian story is both well known and yet strangely unknown.
Come once more, Lord Jesus, to the heart of our darkness. Strengthen us to follow you, so that the world may know the victory of your love. Amen.