Main content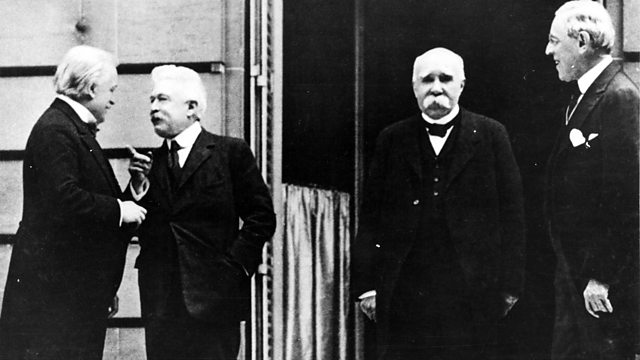 Military historian Hew Strachan focuses on US President Woodrow Wilson's personal journey from peace broker to participant in the First World War.
The First World War broke out in Europe in the summer of 1914. But America did not enter the War until nearly three years later, in April 1917. America's President Woodrow Wilson, a former Professor of Politics at Princeton, was a committed advocate of peace and wanted to use his country's status as the leading neutral power to broker a peace between the belligerents.
Throughout the First World War, statesmen and diplomats were seeking ways to end hostilities. But it was not until December 1916 that the serious push for peace began. By then the fighting on the Western Front had revealed the full horror of modern industrial warfare.
But Wilson's peace initiative of 1916 did not succeed and he came to realise that America would have to join the war if it wished to shape the peace. Military historian Hew Strachan on Woodrow Wilson's personal journey from peace broker to belligerent.
Sir Hew Strachan is Professor of International Relations at the University of St Andrews and an Emeritus Fellow of All Souls College, University of Oxford.
Producer: Catriona Oliphant
Executive Producer: Alan Hall
A ChromeRadio production for BBC Radio 3.
More episodes
Previous
You are at the first episode