Main content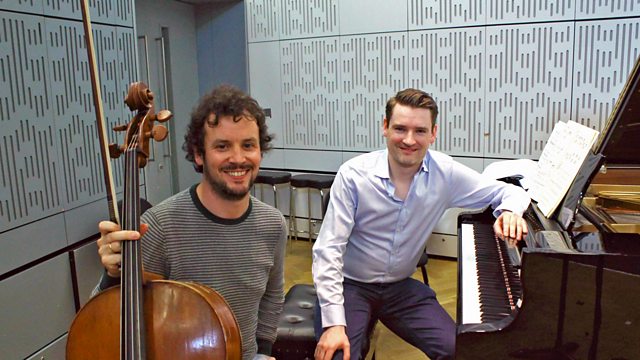 Les Azuriales Opera, Royal Opera House 2017-18 season, Brian O'Kane, Michael McHale
Sean Rafferty presents. With Les Azuriales Opera on their benefit concert for MS sufferer Stefano Guidi. Plus Antonio Pappano and Oliver Mears on the 2017-18 Royal Opera season.
Les Azuriales Opera talk about their star studded benefit concert at London's Milton Court for MS sufferer Stefano Guidi, husband of New Zealand soprano Anna Leese. Fellow New Zealanders Sarah Castle and Madeleine Pierard are joined in the studio by baritone Philip Smith and pianist Alisdair Hogarth to sing Mozart and Schumann.
Sean talks to music director Antonio Pappano and director of opera Oliver Mears at the Royal Opera House about their upcoming 2017/18 season.
Irish cellist Brian O'Kane and pianist Michael McHale talk about their new CD and perform live in the studio works by Fauré and Saint-Saens.