Main content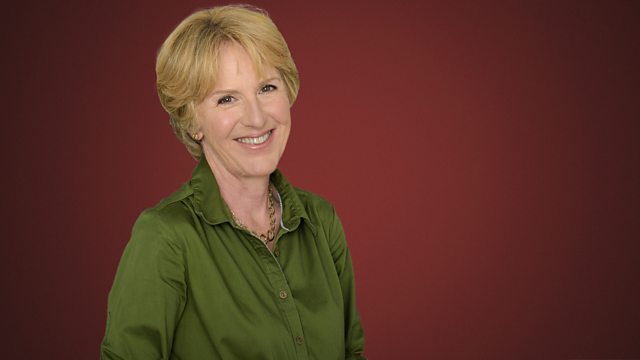 Thursday Opera Matinee: Bellini's La Sonnambula
Catriona Young presents a performance of Bellini's La Sonnambula given at the Royal Opera House, Covent Garden. Starring soprano Eglise Gutierrez and tenor Celso Albelo.
Catriona Young presents the Thursday Opera Matinee: Bellini's La Sonnambula, recorded at the Royal Opera House, Covent Garden in 2011. Young Amina is about to marry Elvino, but her plans are disrupted when a stranger, Count Rodolfo arrives and provokes Elvino's jealousy. Later that night when Amina sleepwalks towards Rodolfo, Elvino assumes she's been unfaithful to him. In Bellini's tune-packed opera, Eglise Gutierrez sings the unfortunate sleepwalking Amina and Celso Albelo her doubting lover.
Lisa ..... Elena Xanthoudakis (Soprano)
Amina ..... Eglise Gutierrez (Soprano)
Teresa ..... Elizabeth Sikora (Mezzo-soprano)
Elvino ..... Celso Albelo (Tenor)
Count Rodolfo ..... Michele Pertusi (Baritone)
Royal Opera House Orchestra and Chorus
Daniel Oren (conductor).
Synopsis
ACT I
Amina's approaching wedding with Elvino is being celebrated. Only Elvino's former lover Lisa is sad. She cannot resign herself to the attentions of her new admirer, Alessio. During the engagement ceremony Elvino presents Amina with the ring of his recently deceased mother. A stranger arrives. It is Count Rodolfo, a native of the region; however, due to an absence of many years, nobody recognizes him. Amina attracts his admiration, thus provoking Elvino's jealousy. Amina's foster mother, Teresa, finally breaks up the gathering by warning of a dreaded phantom who haunts the area at night. Amina is left alone to calm Elvino's jealousy.
Lisa, having guessed the Count's real identity, begins to flirt with him. Amina enters the room, sleepwalking. She is dreaming of Elvino. Alone with her, the Count restrains himself from taking advantage of the lovely, half-dressed young woman. Lisa quickly fetches Elvino; when the bridegroom finds Amina sleeping, wrapped in Rodolfo's coat, the situation seems self-explanatory. Only Teresa comforts the rejected and desperate Amina.
ACT II
Elvino is distraught. Amina's protestations of her innocence are useless; he takes the ring from her finger and breaks off the engagement. Lisa already sees herself as Elvino's new bride. The Count tries to clear up the false accusations, explaining that Amina was sleepwalking and is not guilty of any wrongdoing. But he cannot convince Elvino. When Teresa finds out about Elvino's new wedding plans, she reveals what she saw happening between Lisa and the Count the night before. Elvino sees himself also betrayed by his second bride.
As Count Rodolfo is trying to save the situation by insisting on Amina's innocence, she appears sleepwalking again. Seeing her in this state, Elvino understands how the situation arose the evening before. He embraces her again as his bride; Amina sings of her happiness.