Main content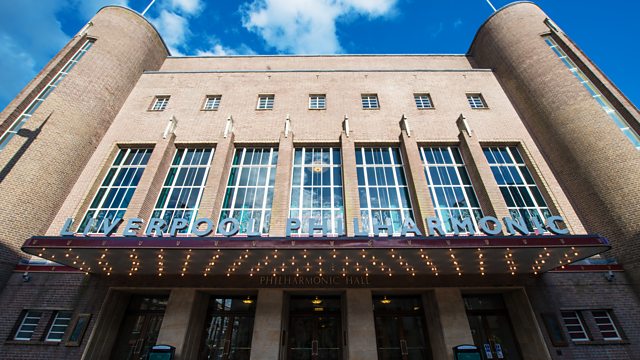 Royal Liverpool Philharmonic Orchestra - Wolf, Mahler
From Liverpool's Philharmonic Hall, Vasily Petrenko conducts the Royal Liverpool Philharmonic Orchestra. Wolf: Der Corregidor (Prelude); Scherzo and Finale. Mahler: Symphony No 5.
Vasily Petrenko conducts the Royal Liverpool Philharmonic Orchestra in Mahler's 5th Symphony and two pieces by Mahler's contemporary and friend Hugo Wolf.
Presented by Stuart Flinders, from Philharmonic Hall, Liverpool
Wolf, arr. Mahler: Prelude from "Der Corregidor"
Wolf: Scherzo and Finale
7.50: Interval, songs from Hugo Wolf's Italian Songbook
8.10
Mahler: Symphony No 5 in C sharp minor
Royal Liverpool Philharmonic Orchestra
Vasily Petrenko, conductor
Gustav Mahler and Hugo Wolf were almost exact contemporaries, born just 4 months apart in 1860, and from similar modest social backgrounds in the provinces of the Austrian empire. Artistically, their lives were both shaped by the ever-looming influence of Wagner. Their early careers were also intertwined: both arrived in Vienna in 1875 and enrolled at the Vienna Conservatoire at the precocious age of 15, even studying harmony together in the same class. They even shared an apartment together with another friend, à la "Bohème", wrote their earliest music in one another's company and scrabbled pennies from teaching to attend the opera together. However, Mahler soon left Vienna to pursue his conducting career, and Wolf's short-lived fame as a composer petered out as his syphilis-induced insanity took over. Now, Mahler fills grand concert halls the world over with performances of his symphonies but Wolf's fame rests largely on his impressive output of songs.