Main content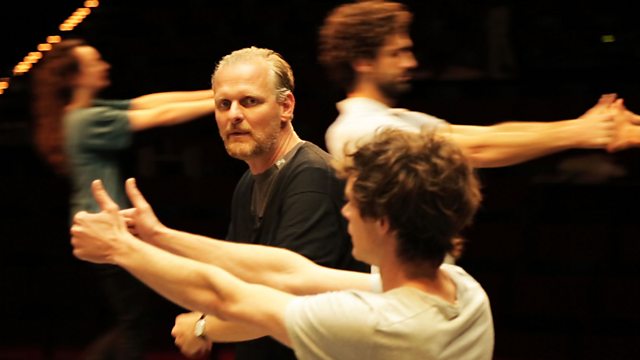 Thomas Ostermeier
Michael Berkeley's guest is theatre director Thomas Ostermeier. His musical selection features 20th-century composers including Shostakovich, Bartok, John Adams and John Cage.
Michael Berkeley talks to the director Thomas Ostermeier about his musical passions.
Thomas is the outstanding German theatre director of his generation, known for his gritty realism, and for working with a close and consistent ensemble of actors. He's been a champion of young British playwrights such as Sarah Kane and Mark Ravenhill, as well as a radical interpreter of the classics.
In 1999 - at the age of only 32 - Thomas was made Director at Berlin's prestigious Schaubühne Theatre, and his productions are staged and celebrated world-wide. He was awarded a Golden Lion for Lifetime Achievement at the 2011 Venice Biennale.
In London he's developed a close and productive relationship with The Barbican.
No one who has seen it will ever forget his celebrated production of Hamlet, a truly visceral experience, with blood, drunkenness and actors rolling around in - and even eating - the soil that covered the stage.
Thomas chooses music by 20th-century composers including Shostakovich, Bartok, John Adams, and John Cage and he talks to Michael about his passion for Shakespeare, how he chooses music for his productions, and how difficult it is to get his actors to keep their clothes on.
Producer: Jane Greenwood
A Loftus production for BBC Radio 3.
Six mind-expanding music podcasts to download in 2019
Archive Unlocked: Two Decades of Private Passions