Main content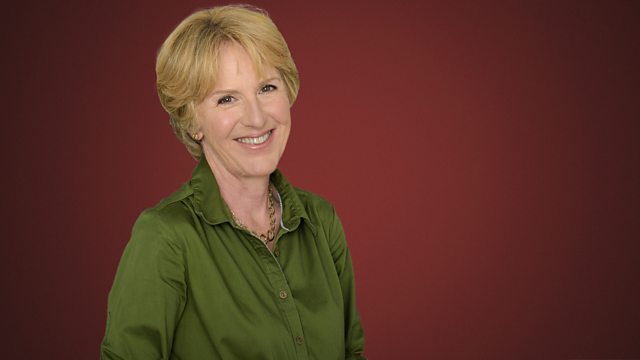 Proms 2011: Mahler's Ninth Symphony conducted by Sir Roger Norrington
Catriona Young presents a performance of Mahler's Ninth Symphony from the 2011 BBC Proms, with the Stuttgart Symphony Orchestra conducted by Roger Norrington.
Catriona Young presents a performance of Mahler's Ninth Symphony from the BBC Proms, with the Stuttgart Symphony Orchestra conducted by Sir Roger Norrington.
1:01 AM
Mahler, Gustav [1860-1911]
Symphony No. 9
Stuttgart Radio Symphony Orchestra (SWR), Sir Roger Norrington (conductor)
2:16 AM
Vanhal, Johann Baptist [1739-1813]
Stabat Mater in F minor, for 2 soloists, female chorus and orchestra
Hana Skarková (soprano), Lucie Hilscherová (mezzo soprano), Czech Philharmonic Chorus, Czech Chamber Soloists, Petr Fiala (conductor)
3:01 AM
Stravinsky, Igor (1882-1971)
Pulcinella - ballet
Lynne Dawson (soprano), Rolando Villazón (tenor), Denis Sedov (baritone), Radio France Philharmonic Orchestra, Marc Minkowski (conductor)
3:38 AM
Mussorgsky, Modest [1839-1881]
Pictures from an Exhibition
Fazil Say (piano)
4:11 AM
Vivaldi, Antonio [1678-1741]
Violin Concerto in D, RV.230 (Op.3 No.9)
Europa Galante; Fabio Biondi (conductor)
4:19 AM
Mozart, Wolfgang Amadeus (1756-1791)
Four Notturni: Ecco quel fiero istante,K.436; Piu non si trovano, K.549; Se lontan, ben mio, tu se, K.438; Due pupille amabili, K.439
Vancouver Chamber Choir, Wesley Foster & Nicola Tipton (clarinets), William Jenkins (bass clarinet), Jon Washburn (director)
4:27 AM
Pacius, Frederik (1809-1891)
Overture from 'The Hunt of King Charles' (1852)
The Finnish Radio Symphony Orchestra, Jukka-Pekka Saraste (Conductor)
4:35 AM
Medtner, Nikolai [1879-1951]
3 Fairy Tales: Fairy Tale
Daniil Trifonov (piano)
4:43 AM
Corelli, Arcangelo (1653-1713)
Sonata da chiesa in C minor, Op.1 No.8
London Baroque
4:50 AM
Strauss, Johann Jr (1825-1899)
Rosen aus dem Süden, waltz, Op.388
Danish Radio Concert Orchestra, Roman Zeilinger (conductor)
5:01 AM
Bach, Johann Christian (1735-1782)
Quintet in F major for flute, oboe, violin, viola and continuo, Op.11 No.3
Les Adieux
5:10 AM
Schumann, Clara (1819-1896)
Variations on a Theme of Robert Schumann in F sharp minor, Op.20
Angela Cheng (piano)
5:20 AM
Haydn, Joseph (1732-1809)
Der Sturm, H.24a.8 - for choir and orchestra
Netherlands Radio Choir and Chamber Orchestra, Antoni Ros-Marba (conductor)
5:30 AM
Groneman, Johannes (c.1710-1778)
Flute Sonata in E minor
Jed Wentz (flute), Balazs Mate (cello), Marcelo Bussi (harpsichord)
5:42 AM
Schubert, Franz (1797-1828)
Trio for piano and strings in E flat major, D.897, 'Notturno'
Grieg Trio
5:52 AM
Lutoslawski, Witold [1913-1994]
Dance Preludes, for clarinet and piano
Seraphin Maurice Lutz (clarinet), Eugen Burger-Yonov (piano)
6:03 AM
Walters, Gareth (1928-2012)
Divertimento for Strings
Manitoba Chamber Orchestra, Roy Goodman (conductor)
6:19 AM
Beethoven, Ludwig van (1770-1827)
Piano Sonata No.30 in E major, Op.109
Cédric Tiberghien (piano)
6:38 AM
Bach, Johann Sebastian (1685-1750)
Orchestral Suite No.2 in B minor, BWV.1067
La Petite Bande, Sigiswald Kuijken (conductor).