Main content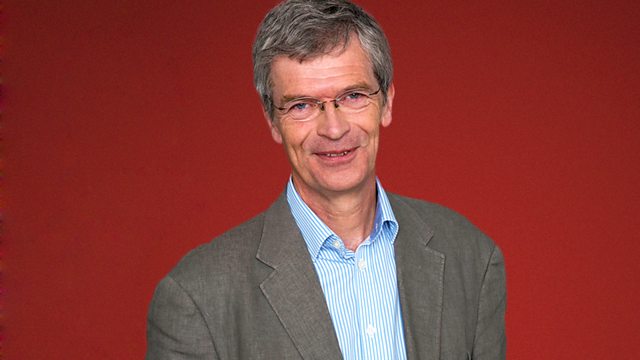 01/04/2017
Among this week's requests from listeners in all styles of music, Alyn Shipton's selection includes Duke Ellington's 1930s recording of "Stompy Jones".
Performers:
Artist  Bill Coleman / Guy Lafitte
Title  Blue Lou
Composer Sampson
Album  Mainstream at Montreux
Label  Black Lion
Number  30150 Track 1
Duration  6.34
Performers: Bill Coleman, fh; Guy Lafitte, ts; Mrk Hemmeler, p; Jack Sewing, b; Daniel Humair, d. 4 July 1973.

Artist  Jack Teagarden
Title  Junk Man
Composer Loesser, Meye
Album  Texas Tea Party
Label  Marshall Cavendish
Number  026 Track 9
Duration  3.03
Performers: Jack Teagarden, tb; Charlie Teagarden, t; Benny Goodman, cl; Frankie Trumbauer, cms; Caspar Reardon, hp; Terry Shand, p; Art Miller, b; Herb Quigley, d. 18 Sept 1934

Artist  Duke Ellington
Title  Stompy Jones
Composer Ellington
Album  Masterpieces 1926-1949
Label  Proper
Number  Properbox 25 CD 2 Track 5
Duration  3.02
Performers: Cootie Williams, Atrhue Whetsol, Freddy Jenkins, Louis Bacon, t; Joe Nanton, Lawrence Brown, tb; Barney Bigard, Johnny Hodges, Otto Hardwick, Harry Carney, reeds; Ellington, p; Fred Guy, g; Wellman Braud, b; Sonny Greer, d. 9 Jan 1934.

Artist  J R Monterose
Title  Never Let Me Go
Composer Livingstone / Evans
Album  And a Little Pleasure
Label  Uptown
Number  27.06 Track 1
Duration  7.09
Performers: J R Monterose, ts; Tommy Flanagan, p. April 1981.

Artist  Shorty Rogers
Title  Short Stop
Composer Rogers
Album  Four Classic Albums
Label  Avid
Number  AMSC 1041 CD 1 Track 5
Duration  3.15
Performers Shorty Rogers, Conrad Gozzo, Maybard Ferguson, Tom Reeves, John Howell, t; Milt Bernhardt, John Halliburton, Harry Betts, tb; John Graas, frh; Gene Englund, tu; Art Pepper, Bud Shank, Jimmy Giuffre, Bob Cooper, reeds; Marty Paich, p; Curtis Counce, b; Shelly Manne, d. 26 March 1953

Artist  Jimmy Smith
Title  Blap
Composer Smith
Album  Portuguese Soul
Label  Verve
Number  2304 167 Side A Track 2
Duration  10.49
Performers: Jimmy Smith, org, Orchestra cond Thad Jones. 1973.

Artist  James Blood Ulmer
Title  Are You Glad To Be In America
Composer Ulmer
Album  Are You Glad To Be In America
Label  Rough Trade
Number  RT045 Side A
Duration  4.35
Performers: Olu Dara, t; Oliver Lake, David Murray, ts; James Blood Ulmer, g; Amin Ali, b; Ronald Shannon Jackson, Calvin Weston, d 1980

Artist  Spyro Gyra
Title  Morning Dance
Composer Beckenstein
Album  Morning Dance
Label  Infinity
Number  2003 Side A Track 1
Duration  3.58
Performers: Jay Beckenstein, as; Jeremy Wall, elp; John Tropea, g; Jim Kurzdorfer, b; Ted Reinhardt, d; Rubens Bassini, perc; David Samuels, perc. 1979.

Artist  Stan Kenton
Title  Cuban Episode
Composer O'Farrill
Album  Cuban Episodes
Label  I Musica Jazz
Number  1164 Track 10
Duration  4.44
Performers:  Buddy Childers, Chico Alvarez, Don Paladino, Maynard Ferguson, Shorty Rogers, t; Bart Barselona, Bill Russo, Bob Fitzpatrick, Harry Betts, Milt Bernhardt, tb; Art Pepper, Bob Gioga, Bert Caldarell, Bud Shank, Bob Cooper, reeds; Laurindo Almeida, g; Stan Kenton, p; Don Bagley, b; Shelly Manne, d;  Carlos Vidal, Ivan Lopez, Jose Oliviera, Nestor Amaral, Stenio Ozorio, perc; string section.

Artist  Charlie Parker
Title  Red Cross
Composer Parker
Album  Red Cross
Label  Savoy
Number  541 Side A
Duration  3,10
Performers: Charlie Parker, as; Tiny Grimes, g; Clyde Hart, p; Jimmy Butts, b; Harold Doc West, d. 15 Sept 1944.

Artist  Nat Gonella
Title  Georgia On My Mind
Composer Carmichael
Album  Jazz In Britain
Label  Marshall Cavendish
Number  CD 049 Track 5
Duration  3.08
Performers Nat Gonella, t, v; Brian Lawrence, v; Monia Liter, Eddie Carroll, p; Harry Wilson, b; Bob Dryden, d; London, 15 May 1934.