Main content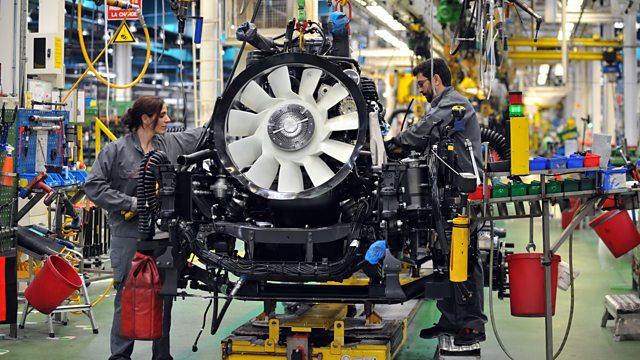 Why are the French so productive?
Jonty Bloom explores why France appears to get more out of its workers than the UK does.
Productivity, or the lack of it, is one of the great puzzles of the British economy at the moment.
Productivity is not about how hard we work, but how much value we get for each hour of graft. And the French seem to be better at that than the British.
Jonty Bloom explores how workers in France can put in shorter hours and take longer holidays and yet still have productivity levels close to those seen in Germany and the United States.
And he asks whether high productivity always makes for a better economy.
Producer: Ruth Alexander.
Last on
Broadcasts