Main content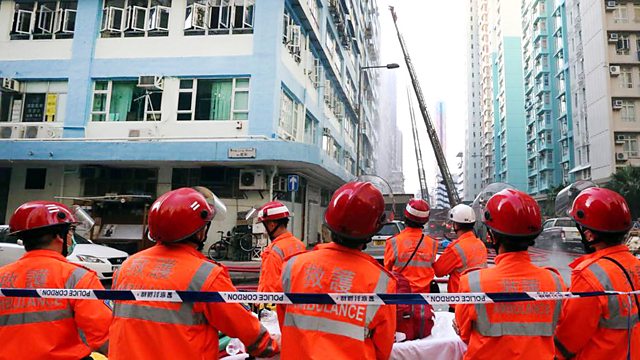 Hong Kong's Secret Dwellings
The hidden lives of the thousands of people who live on industrial sites in Hong Kong, one of the wealthiest cities in the world.
Last summer the emergency services rescued two children from an out-of-control fire in an old industrial building in the commercial area of Hong Kong. It was discovered that a number of people were living in the building. Charlotte McDonald explores the reasons which would drive a family in one of the wealthiest cities in the world to live illegally in a place not fit for human habitation. It's estimated that around 10,000 people live in industrial buildings - although the true number is not known due to the very fact it is not legal. Hong Kong consistently ranks as one of the most expensive places to rent or buy in the world. Already around 200,000 have been forced to rent in what are known as subdivided flats. But now attention has turned to those in even more dire conditions in industrial blocks. From poor government planning, the loss of industry to mainland China and exploitative landlords, we uncover why people are choosing to live in secrecy in neglected buildings.
Charlotte McDonald reporting
Alex Burton producing
Photo credit: SCMP.