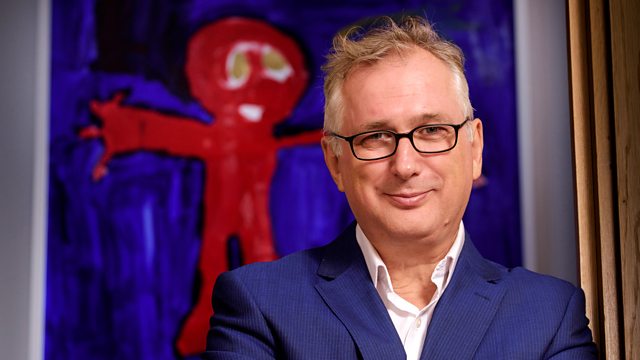 Life
Part two in an occasional series in which Henry Normal uses poetry, storytelling and comedy to explore life's big questions.
Last year Henry brought us his acclaimed show - 'A Normal Family', which centred around his son, Johnny, who was diagnosed with "mildly severe" autism. In this profound, funny and moving show, Henry explored what this meant for his family.
This time Henry brings us his new show, 'A Normal Life'. Drawing on his experiences bringing up a child with autism, Henry investigates where edges are, and how we are connected. As well as his trademark humour, the show tackles the subjects of life, death, loneliness, loss, human frailty and other classic conversation stoppers.
Henry Normal is a multi-award winning writer, producer and poet. Co-writer of award winning TV programmes such as The Royle Family, The Mrs Merton Show, Coogan's Run and Paul Calf, and producer of, amongst many others, Oscar-Nominated Philomena, Gavin and Stacey and Alan Partridge.
He has published several volumes of poetry, including The Dream Ticket, Nude Modelling for the Afterlife and Staring Directly at the Eclipse. His last Radio 4 series was 1997's Encyclopaedia Poetica.
Written and performed by - Henry Normal
Producer - Carl Cooper
Production Coordinator - Steve Lanham
This is a BBC Studios Production.
Last on