Main content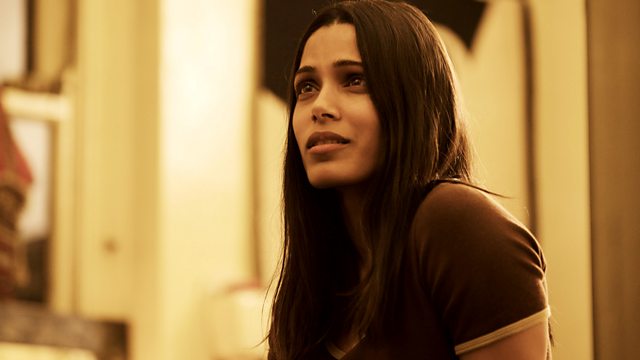 Freida Pinto, Craft with children, Alys Fowler
Highlights from the Woman's Hour week. Presented by Jane Garvey. Freida Pinto on her latest project Guerrilla, growing up in a single parent household, Easter crafts with children.
Freida Pinto made her name in the film Slumdog Millionaire. In the Sky television series, Guerrilla she plays Jas a political radical, part of the 1970's Black Power Movement in London.
We hear from some listeners about what it's like to grow up in a single parent household. Carol, Tom, Phil and Victoria share their stories with us.
Emma John is the first woman to win the Wisden Book of the Year. She tells us where her passion for cricket comes from.
Text messages that have changed people's lives: the comedian London Hughes on catching out a two-timing boyfriend.
The gardener and writer Alys Fowler tells us how exploring the Birmingham canals in an inflatable kayak helped her to come to terms with leaving her husband and embarking on a new relationship with a woman.
Discarded Daughters is a film which investigates the rise of female infanticide in Pakistan. The reporter Maheen Sadiq of TV Channel Viceland tells us about making the film and the work of the Edhi Foundation which works to recover the bodies of dead babies and give homes to abandoned female children.
We look at some crafting ideas you can do with your children over the Easter break. The costume designer Sarah and her daughter Rosie tell us about their craft projects and Christine Leech who has a blog SewYeah tells us about projects using pompoms.
Credits
| Role | Contributor |
| --- | --- |
| Presenter | Jane Garvey |
| Producer | Rabeka Nurmahomed |
| Editor | Jane Thurlow |
| Interviewed Guest | Freida Pinto |
| Interviewed Guest | Emma John |
| Interviewed Guest | London Hughes |
| Interviewed Guest | Alys Fowler |
| Interviewed Guest | Maheen Sadiq |
| Interviewed Guest | Christine Leech |