Main content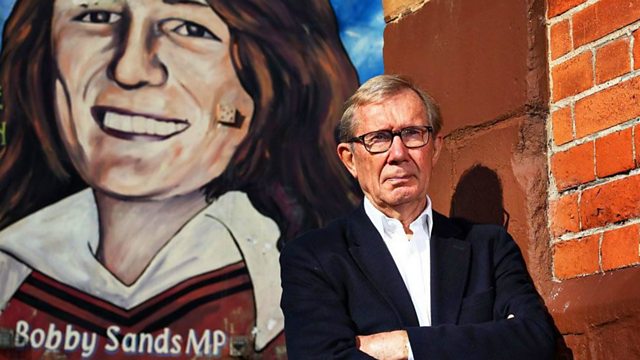 Reporting Terror: 50 Years Behind the Headlines
Peter Taylor reflects on his 50-year career reporting terrorism. He has charted the evolution of a phenomenon that has grown to affect everyone.
Peter Taylor reflects on his 50 year career reporting terrorism.
When Peter Taylor stepped nervously onto a plane in 1967, bound for the Middle East, he had no idea it was to be the start of a journalistic mission he would still be pursuing fifty years later.
At the time "terrorism" was barely in our vocabulary. In the hundred or so documentaries he has made on the subject since then, Peter has tried to get behind the headlines to understand and explain a phenomenon which has grown to affect us all.
Peter has reported the escalation of terrorism from the IRA and its Loyalist counterparts to Al Qaeda and the so called Islamic State. He has met the victims of terror, those involved in perpetrating terrorist acts and members of the intelligence services tasked with stopping them.
Revisiting his own extraordinary archive has given Peter the chance to reflect on the evolution of terrorism and to recall some of his most memorable interviews.
"There are moments when the interviews are chilling, moments when they're shocking and at other points they provoked a sharp intake of breath - surprising me by how prophetic they were."
(CORRECTION: The programme mistakenly stated that Billy Giles was released from prison under the Good Friday Agreement. Billy Giles was actually released in July 1997, the year before the agreement was signed).
Producer: Joe Kent.
Last on