Main content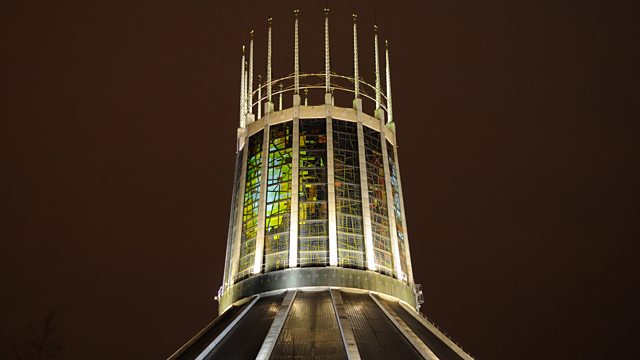 Choral Evening Prayer - Liverpool Metropolitan Cathedral
From Liverpool Metropolitan Cathedral.
Choral Evening Prayer live from Liverpool Metropolitan Cathedral
Introit: Solus ad victimam (Leighton)
Responses (Philip Duffy)
Hymn: O kind Creator, bow thine ear (Audi benigne conditor)
Psalm 139 vv.1-18, 23-24 (Philip Duffy)
Canticle: Colossians 1 vv.12-20 (Colin Mawby)
Reading: Ezekiel 47 vv.1-9, 12
Motet: Ne irascaris Domine (Byrd)
Homily: Canon Anthony O'Brien
Magnificat primi toni (John Duggan)
Hymn: God of mercy and compassion (Trad. French)
The Lamentations - part 1 (Tallis)
Director of Music: Christopher McElroy
Assistant Director of Music: James Luxton.