Main content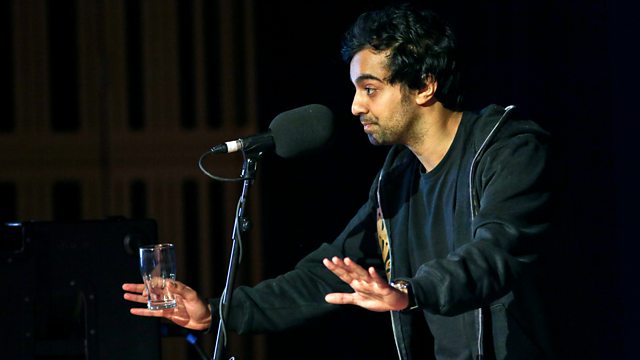 Free Thinking - 'Englishnesses'
Ian McMillan presents an edition for the Free Thinking Festival 2017 exploring 'Englishnesses'. With Jacob Polley, Rahul Kohli, Beccy Owen, Dr Chris Jones and Scott Tyrell.
Ian McMillan presents from the recent Free Thinking Festival at Sage Gateshead. In this edition he explores 'Englishnesses' with this year's T.S. Eliot Prize-winner, the poet Jacob Polley; comedian Rahul Kohli; songwriter Beccy Owen; Dr Chris Jones; and the poet Scott Tyrell.
Scott Tyrell
Poet Scott Tyrell brings us a brand new poem, commissioned specially for The Verb at Free Thinking. 'Hooked on Woods' lets us into the intricacies and subtle differences between North East accents and dialects and asks questions about how we navigate tribalism.
Dr Chris Jones
Caedmon is the first English poet whose name is known, he lived at the double monastery at Whitby, where St Hilda was Abbess. Caedmon's life was chronicled by The Venerable Bede. Chris Jones from the University of St Andrews reads the Northumbrian Old English version of Caedmon's Hymn.
Jacob Polley
Jacob Polley is the winner of the T.S Eliot prize for his book 'Jackself'. We've asked Polley to take inspiration from the story of Caedmon and here he reads his version of the hymn and another new poem 'Poor Bob's Hymn', which joins the story of Caedmon to the myths that have grown up around the blues musician Robert Johnson ( in particular, the legend that he sold his soul at the crossroads).
Beccy Owen
Singer-Songwriter Beccy Owen sees herself as having a ' happy sequence of cultural identities', rather than any one Englishness, and defines her micro-tribe as people for whom the stiff upper lip has melted.
Rahul Kohli
The stand-up comedian performs a short set on his experiences as a 'Geordie Indian Man'. He tells Ian how his stand up is influenced by hip-hop, and the difficulties of performing in North East dialect to a southern crowd.
Dr Chris Jones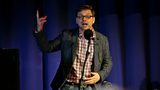 Dr Chris Jones teaches at The University of St Andrews.
Jacob Polley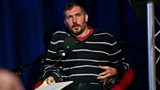 Jacob Polley won the 2016 T.S Eliot prize for his collection 'Jackself', published by Picador.
Beccy Owen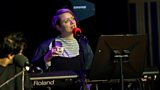 Beccy plays her song 'Blizzard', and makes a case for reclaiming the word 'snowflake', turning it from a pejorative term denoting weakness into one with its own kind of strength.
Listen to Beccy's music here.
Rahul Kohli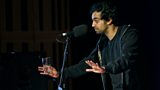 Rahul Kohli picks apart his own brand of Englishness.