Main content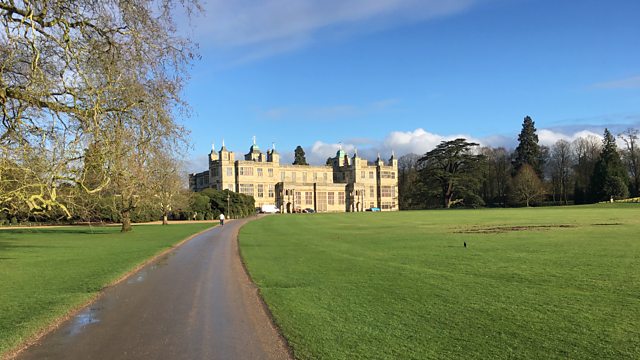 Audley End
Eric Robson and the panel are at Audley End in Essex. Alongside Eric this week are James Wong, Christine Walkden and Bob Flowerdew.
Eric Robson and the panel are at Audley End in Essex. Alongside Eric this week are James Wong, Christine Walkden and Bob Flowerdew.
The panel answer questions on the best plants to grow underneath a Walnut tree and how to get hedgerows flowering, and offer advice on the best long-keeping apples. They also reminisce about their favourite plant sale purchases and advise on what to do to keep Daphnes alive.
James Wong investigates the local history of the elite spice Saffron.
Produced by Dan Cocker
Assistant Producer: Hester Cant
A Somethin' Else production for BBC Radio 4.
Fact Sheet
Q – What are the best plants to go under a walnut tree? 
Christine – Problem is that walnuts secrete chemicals through allelopathy.   The answer is very little apart from nettles, the Lamiums (Dead-nettles) for example, sometimes grow.  Some of the summer-flowering Ranunculaceae might work. 
Eric – Variegated Ground Elder does very well!
Bob – American Walnut is worse the English.  I can grow some soft fruit and Globe Artichokes nearby.  Cardoons too. 
James – Try growing in pots underneath.
Q – I have a Wasabi in a large pot that looks good in winter but not in summer. Why?
James – Wasabi has an opposite season to most plants we're used to so don't worry about it.  If you shade it and keep it cooler (10-12 degrees) it will be less brown in the summer
Bob – Don't water it with tap water – use rain
Q – We are having a plant sale in a few weeks.  What are your most interesting finds from plant sales?
Bob – Impatiens niamniamensis ('Parrot Plant').  It's like a 'Busy Lizzie'. 
James – Jade plant
Christine – Mandrakes
Q – Fourteen years ago we planted a hedge made of Hawthorn, Spindle, Field maple, Holly and Dog-rose.  We aren't getting flowers or berries, why?
Bob – It'll be because you're pruning off last year's growth and that's where the flowers grow.  You could add 'Lords and Ladies' (wild Arums) at the bottom.  Ivies too. 
Q – Could the panel suggest a long-keeping apple?
Bob – 'Granny Smith'
Christine – 'Worcester Pearmain'
James – 'Redlove' is a variety full of antioxidants like anthocyanin
Eric – Keswick Codlin
Q – Is it possible to grow a Daphne shrub in a large pot?
Bob – They don't live long.  Most reliable is Daphne Odora 'aureomarginata'.  Retusa and tangutica are ok.  The deciduous mezereum is very short-lived.  They need leaf mould in the soil.  The Burkwoodii hybrid series are brilliant too.
Christine – You can get better growth if you protect the pot from the cold, including protecting the collar of the pot
From the postbag re: Tomato Blight:
Varieties mentioned - 'Red Alert', 'Maskotka', 'Crimson Crush', 'Pink Brandywine', Sungold'
Q – When and how should I divide Hellebores?
Christine – Anytime after they've finished flowering if they're orientalis
Q – I was given a contorted Hazel fifteen years ago.  It's too big now.  What can I do about pruning?
Bob – They are very tough.  Cut it back hard but wait till the autumn. 
Q – How can I get my Chaenomeles to flower?
Bob – Get it into the ground and water it well
Christine – Feed it with sulphate of potash
James – It's harder to keep pot plants warm and watered than putting them in the ground
Q – I've prepared raised beds and a fruit cage on my allotment.  What fruit and vegetables can I put in them?
Christine – Grow whatever you like to eat!  Sweetcorn 'Northern Lights' is good
James – Four starters: Boysenberries
Bob – Tayberries.  Cosmos potatoes for chips!
Eric – 'Whinam's Industry' gooseberry
Bob – 'Langley Gage' is sweeter!