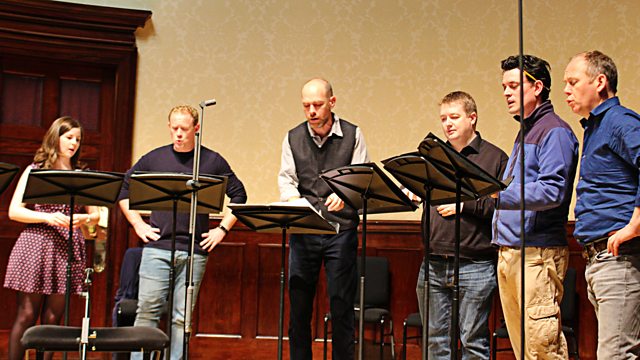 Wigmore Hall Mondays: Gallicantus
From Wigmore Hall in London, vocal ensemble Gallicantus perform 'Queen Mary's Big Belly', a programme of music associated with the time of Mary Tudor and hopes for a Catholic heir to the English throne. The composers include Mundy, Tye, Newman, Tallis and Sheppard.
Introduced by Sean Rafferty.
Mundy: Exsurge Christe
Tye: Peccavimus cum patribus
Anon: Ballad of the Marigold
Newman: Fansye
Tallis: Sarum Litany (abridged); O sacrum convivium; Videte miraculum
Sheppard: Christi virgo dilectissima
Tallis: Like as the doleful dove
Sheppard: Vain, vain, all our life we spend in vain
Gallicantus
Elizabeth Kenny (lute)
Gabriel Crouch (director).
Last on