Main content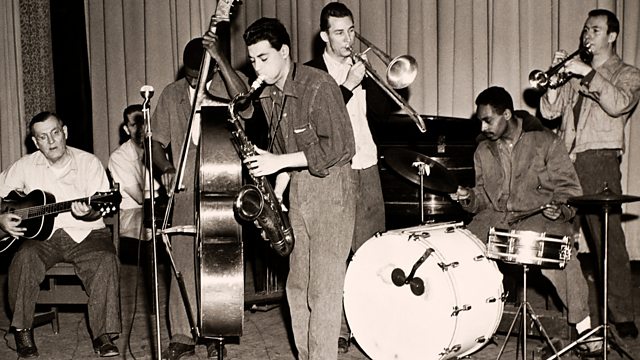 Hitting the High Notes
Sally Marlow investigates why many jazz musicians turned to heroin in the post-war period, exploring the contribution they made to the science of addiction.
The story of jazz in the post-war era is one of revolution and rebellion, as musicians like Charlie Parker, Thelonious Monk and Dizzy Gillespie re-invented the genre, giving birth to bebop.
But alongside the music, something else emerged in this period: a mini-epidemic of heroin use among jazz musicians which broke out in the mid-1940s, as the drug became more freely available in cities like New York, Philadelphia and Chicago.
The most notorious musician associated with drugs of addiction, then as of now, was also the greatest exponent of modern jazz - Charlie Parker. Parker's story, with its heady combination of drugs and music, is hard to ignore. But one man's story isn't science, and what's clear is that the use of heroin was much more widespread in the jazz community, involving hundreds of musicians as well as the fans of this new, modern style of music.
In their attempt to understand and tackle the rising problem of drug addiction and the moral panic that ensued, the US Government targeted and arrested many jazz musicians. But instead of sending them to conventional prisons, many ended up at an institution known as the Narcotic Farm, located in Lexington, Kentucky. Part prison, part hospital, it was the first attempt anywhere in the world to simultaneously treat addiction as a health problem, whilst studying the science behind it. Though it practiced an enlightened approach to therapy, it also carried out what today would be considered highly unethical experiments on patients, which even included re-addicting them in order to study the symptoms of withdrawal.
The roll-call of jazz musicians who spent time at Lexington is astonishing: Sonny Rollins, Elvin Jones, Chet Baker, Lee Morgan, Sonny Stitt, Bennie Green, Jackie MacLean, band leader and trumpeter Red Rodney ... the list goes on. What's perhaps even more surprising is that the doctors and the researchers who were at Lexington could have viewed jazz as part of the problem - as part of a number of elements that predisposed people to become heroin-addicted. Instead they chose to look at it as a potentially therapeutic activity. Musicians were given instruments and rooms where they could play for up to six hours a day. Collaboration was actively encouraged. As a result, bands formed - jazz super groups - who performed regularly in the prison's auditorium to enthusiastic audiences of patients, medical staff and guards. The shows became so famous that one band was invited onto the Johnny Carson Show on US television. Sadly the tape was destroyed a few years later - seemingly the only recording ever made.
In this programme, Dr Sally Marlow, an addiction researcher at the Institute of Psychiatry, Psychology and Neuroscience at King's College London, examines the relationship between heroin and jazz in the post-war period and explores its impact on creativity, therapy and addiction science both then and now. She hears from musicians of that period, travels to Lexington and discovers that a recording of a 'Narco' concert, made by a member of staff in the late 1960s, has survived.
Image: 'Jam session by patients at the Narcotic Farm' © 1951, Library of Congress, Prints & Photographs Division, NYWT&S Collection
Last on
Marjorie Senechal on life inside America's first institution for drug rehabilitation.
Playlist for "Hitting the High Notes"
1. Miles Davis, Generique, from the album Ascenseur Pour L'echafaud (Elevator to the Gallows)
2. Charlie Parker, Koko from the album The Original Bird: The Best of Charlie Parker 1944-1949
3. Charlie Parker, Lover Man (oh where can you be?) from the album Charlie Parker / Dial masters: original Choice Takes
4. Dizzy Gillespie & Charlie Parker, Salt Peanuts from the album Dizzy Gillespie & Charlie Parker Town Hall New York City June 22, 1945
5. The Osborne Brothers, Kentucky from the album The Osborne Brothers 1956-1968
6. Miles Davis, Milestones from the album Milestones
7. Lee Morgan, Since I Fell For You from Ballads in Blue
8. Lee Morgan, The Sidewinder, from the album The Sidewinder
9. Blue Mitchell, Peace from the album Smooth as the Wind – Blue Mitchell with Strings and Brass
10. Bill Caffey, On a Clear Day from the recording CRC Concert September 1968 – amateur recording by Gary Falk
11. Chet Baker, Whatever Possess'd Me from the album Chet Baker/The Most Important Jazz Album of the Year 1964/65
Bill Caffie Show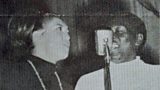 Bill Caffie at Narco
Broadcasts