Main content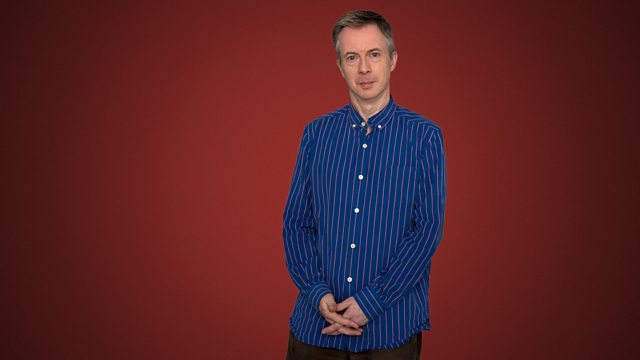 Cesar Franck's Redemption
John Shea presents a performance of Cesar Franck's symphonic poem Redemption given by the Netherlands Radio Philharmonic Orchestra.
John Shea presents a performance of César Franck's Symphonic Poem, Rédemption, from the Netherlands Radio Philharmonic Orchestra.
2:01 AM BST
Franck, César [1822-1890]
Rédemption - symphonic poem (M.52)
(soprano), Netherlands Radio Choir, Netherlands Radio Philharmonic Orchestra, Jean Fournet (conductor)
3:01 AM
Sibelius, Jean (1865-1957)
Symphony No.1 in E minor, Op.39
Rotterdam Philharmonic Orchestra, Valery Gergiev (conductor)
3:39 AM
Ockeghem, Johannes (c.1410-1497)
Missa prolationum
The Hilliard Ensemble
4:14 AM
Ebner, Leopold (1769-1830)
Trio in B flat major
Zagreb Woodwind Trio
4:21 AM
Schumann, Robert (1810-1856)
Arabesque in C major, Op.18
Angela Cheng (piano)
4:28 AM
Bach, Johann Christoph Friedrich (1732-1795)
Sinfonia for strings and continuo in D minor
Das Kleine Konzert
4:38 AM
Scarlatti, Domenico [1685-1757]
Sonata in D minor, K.90 (arr for mandolin)
Avi Avital (mandolin), Shalev Ad-El (harpsichord)
4:47 AM
Diepenbrock, Alphons (1862-1921)
Recueillement
Robert Holl (bass/baritone), Rudolf Jansen (piano)
4:53 AM
Vivaldi, Antonio (1678-1741)
Violin Concerto in D major, RV.234, 'Inquietudine'
Giuliano Carmignola (violin), Sonatori de la Gioiosa Marca
5:01 AM
Schubert, Franz (1797-1828), orch. Anton Webern (1883-1945)
6 Deutsche for piano, D.820
Luxembourg Philharmonic Orchestra, Justin Brown (conductor)
5:10 AM
Ruzdjak, Vladimir (1922-1987)
5 Folk Tunes for baritone and orchestra
Miroslav Zivkovich (baritone), Croatian Radio Television Symphony Orchestra, Mladen Tarbuk (conductor)
5:20 AM
Chopin, Frédéric (1810-1849)
Scherzo No.2 in B flat minor, Op.31
Alex Slobodyanik (piano)
5:30 AM
Enescu, George (1881-1955)
Concert Piece for viola and piano
Tabea Zimmermann (viola), Monique Savary (piano)
5:39 AM
Castelnuovo Tedesco, Mario (1895-1968)
Capriccio Diabolico, Op.85
Goran Listes (guitar)
5:49 AM
Telemann, Georg Philipp [1681-1767]
Sonate de Concert in C for trumpet and organ
Blagoj Angelovski (trumpet), Velin Iliev (organ)
5:59 AM
Brahms, Johannes (1833-1897)
Trio for piano and strings No.3 in C minor, Op.101
Tamas Major (violin), Peter Szabo (cello), Zoltán Kocsis (piano)
6:17 AM
Mozart, Wolfgang Amadeus (1756-1791)
Piano Sonata No.10 in C, K.330
Sergei Terentjev (piano)
6:37 AM
Tchaikovsky, Pyotr Il'yich (1840-1893) (arr. Ann Kuppens)
Variations on a Rococo Theme for cello and string orchestra, Op.33
Gavriel Lipkind (cello), Brussels Chamber Orchestra.